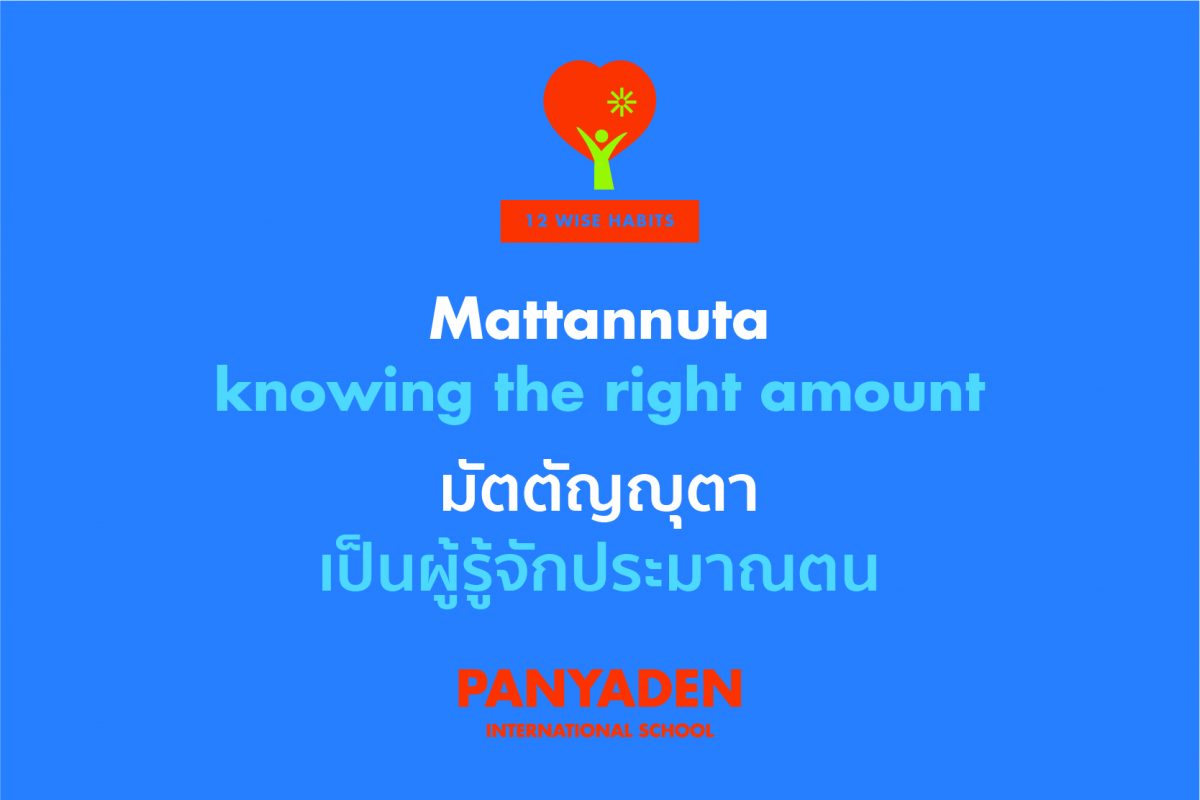 Mattannuta (pronounced ma-tan-yoo-ta มัตตัญญุตา) means 'knowing the right amount.' When practised, it helps us achieve a healthy balance in life. It is the quality of understanding that, whatever goals we set ourselves, there is an optimum amount of material and non-material things that we need. It is the ability to assess what is enough, and to know when we are being overdemanding on ourselves, others or our environment.
The Buddha taught that the middle path should be followed by both body and mind. It is a path of neither sensory indulgence nor extreme austerity, but rather one of thoughtful moderation and balance. This does not only refer to specific actions or thoughts in isolation, for example consuming the right amount of food, but also to achieving the right balance between all the different things we do each day and throughout our lives.
To illustrate this, Phra Prom Kunaporn refers to the importance of balancing the five indriya, or spiritual faculties: conviction (saddha), perseverance (viriya), mindfulness (sati), concentration (samadhi) and wisdom (panya). For example, if our conviction or faith is very strong but we do not use wisdom, we have a tendency to become gullible, a person that follows without question. Conversely, high intelligence but little faith leads to scepticism, and an inability to look inside oneself for the truth. If our perseverance is strong but our concentration is weak, we are likely to become agitated and stressed. Too much concentration and insufficient perseverance, on the other hand, leads to excessive daydreaming or idleness. To find the right balance between these, we need to use the faculty of mindfulness (sati) to observe and manage the impulses that habitually drive our
actions and thoughts.