#PanyadenPerspective
Grace, Year 6 on why she loves Robotics and how her focus and perseverence is sowing her path for future Robot competitions.
"Sometimes I feel like I want to give up and I don't want to do it anymore but I keep trying and I made it"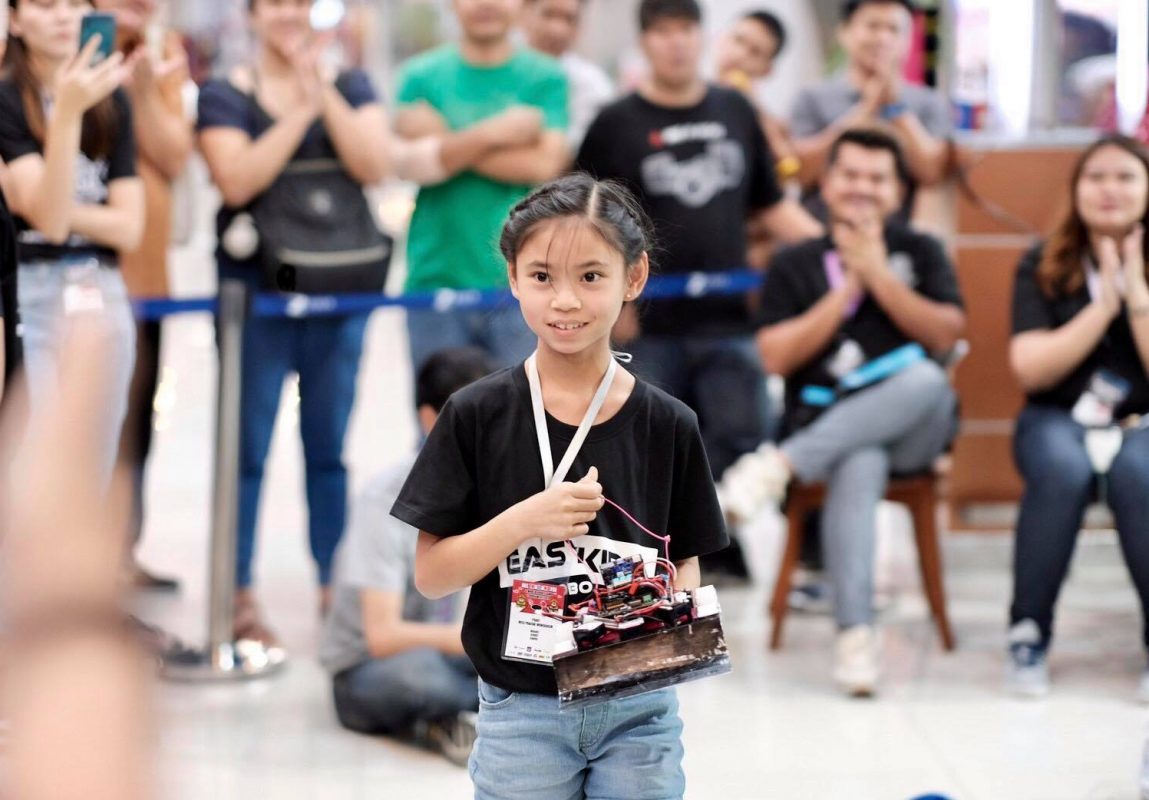 Key takeaways:
Grace started her interest in Robotics only 4 months ago in May 2019.
Her focus and perseverance has helped her win numerous awards in Thailand and has led her to represent her country to compete in Australia at the Roborave Australia Robotics Education and Competition in May 2020.
———————————————————————————————————————————————–
Grace has been a student at Panyaden since 2011. She not only loves Robotics, her current passion, but also like playing the ukulele and the piano, drumming on pillows and, like every kid, jumping on the trampoline during her free time.
We posed a few questions to Grace and her mother Khun Fah in order to understand the process that she followed to assess her skills and qualities. We asked her about her aims for the robotic competition and how she sets goals to help realise and maximise her potential.
Can you tell us when Grace started showing interest in robotics and what provoked that interest?
Khun Fah: We wanted her to learn one of the most important skills for the future: coding. We feel that this will give her more opportunities in life. In May, we introduced Grace to the world of basic coding through robots starting from coding micro:bit and then programming it in the C/C++ language. Grace learnt fast and really enjoyed this activity. She was able to concentrate for hours. Once she gained more confidence in what she is doing, she decided to start competing. I think she did well, especially when it comes to concentration. She was able to control her emotions and stayed focus under pressure. She also learnt to accept that winning isn't everything.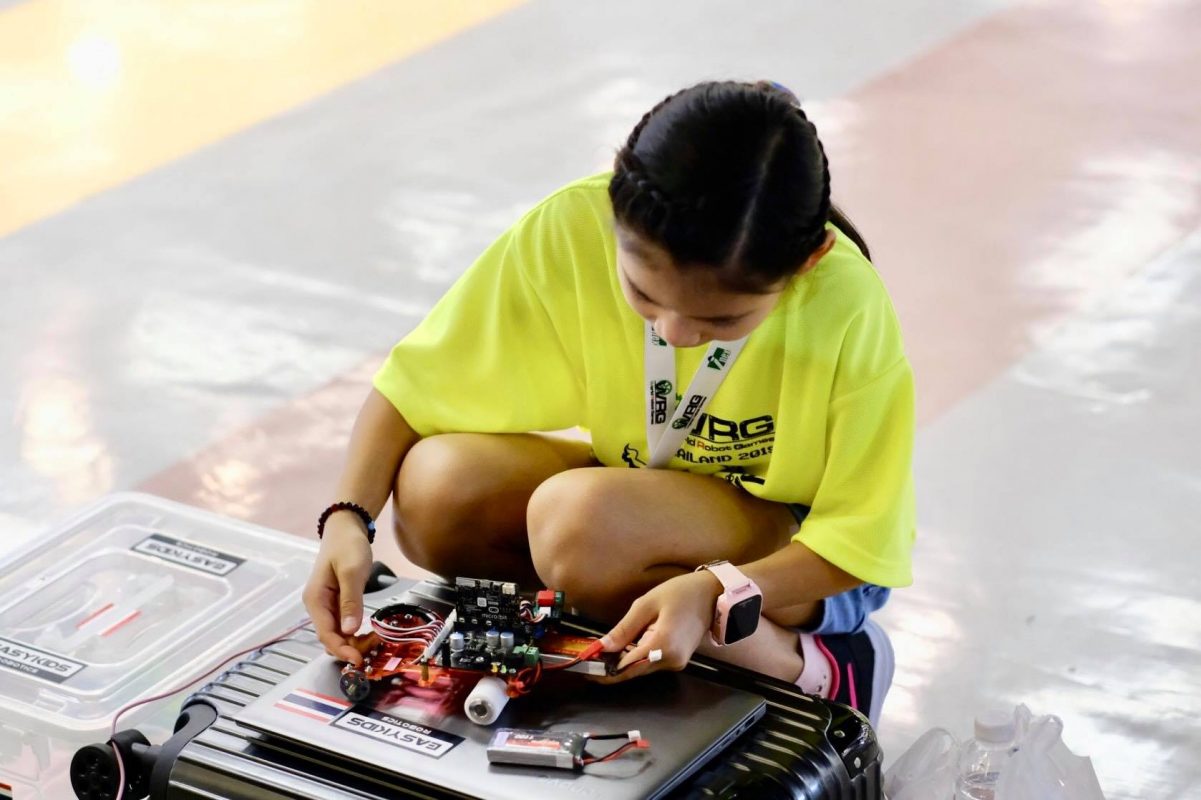 What did you enjoy about robotics and why are you passionate about this?
Grace: I like robotics because I am able to code the robot in different ways, track the block code and typing codes to make the robot move. I had a lot of fun with this new experience and I also made new friends.
What were the obstacles and what did you do to overcome them?
Khun Fah: This is a new experience for both of us. Our main obstacle was the innovative technology that we are not familiar with. I am so impressed by the ability of the young generation. This is a good opportunity for us to learn new things and improve ourselves.
Grace: One of the obstacles is, when I get really excited, my heart starts to beat fast, and I cannot concentrate with the coding but I can overcome it by concentrating on breathing, to just breathe in and out slowly.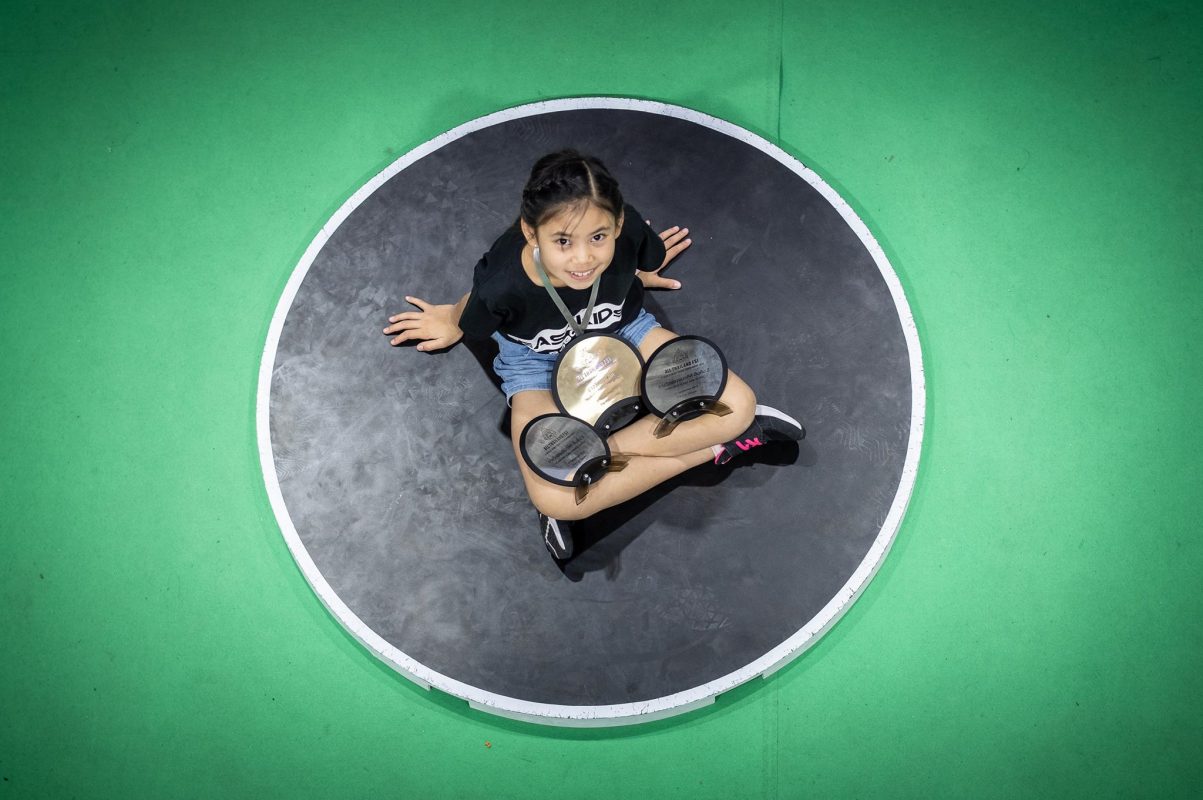 Can you tell us which Wise Habits you used to help you before, during and after the competition?
I used Sati when I got too excited or started to get angry. I used Viriya to remind me to keep trying and not to give up too easily.
What did you learn from this?
Grace: First, I learned a new language: coding. I also learned the importance of keeping the battery charged for the robots. But most importantly, I learnt to understand myself and how to control my emotions better.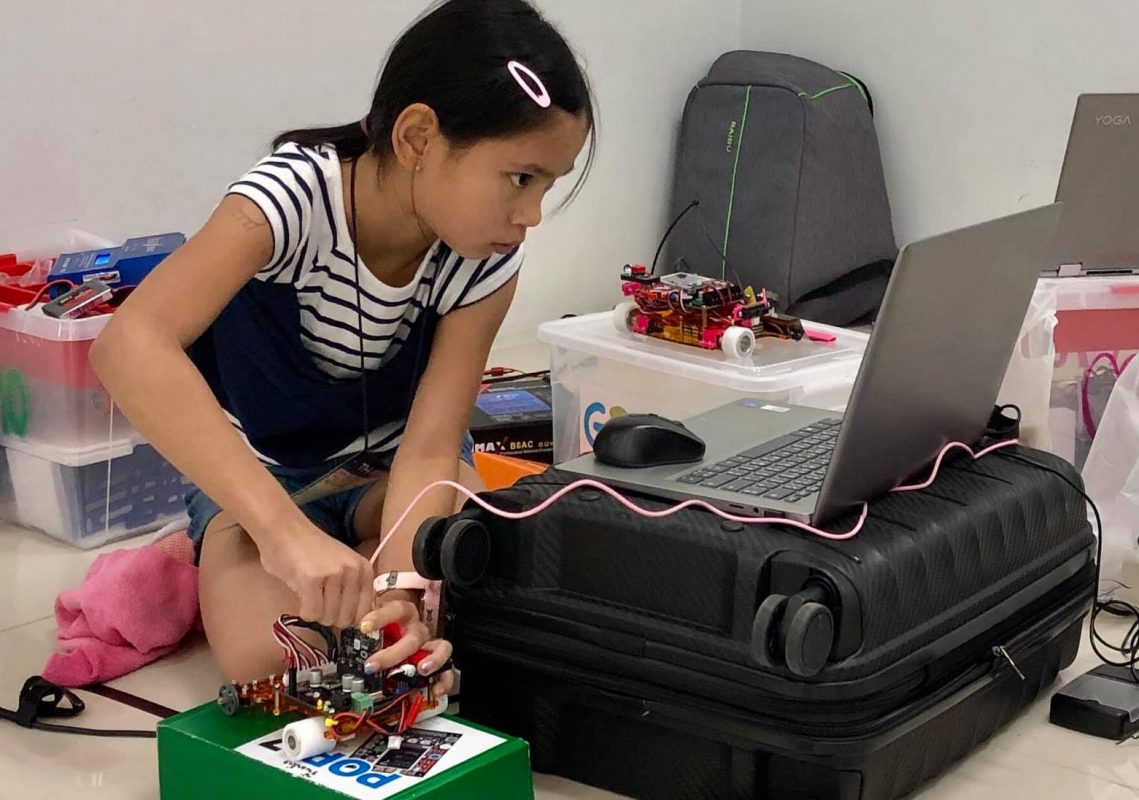 As a parent, how do you support and encourage your child?
Khun Fah: We encourage her to make decisions by herself and to do her best once she decided to do something, regardless of the outcome! We trust that she is able to overcome the obstacles with Sati.
What advice would you give to someone who would like to join robotics competition like you?
Grace: The robotic competition is a fun and exciting experience. But, you must keep practicing and have lots of patience and concentration to succeed. It is also a very important skill to have in life.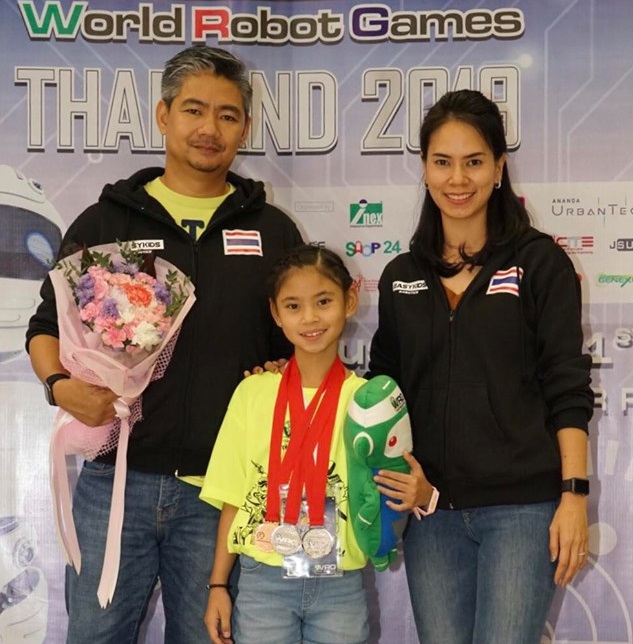 Who would you like to thank for helping and supporting you?
Grace: I would like to thank my coach who taught me everything about coding and robotics. And my family for their patience and supporting my passion for robotics.
We wish Grace the best for the competition in May 2020!