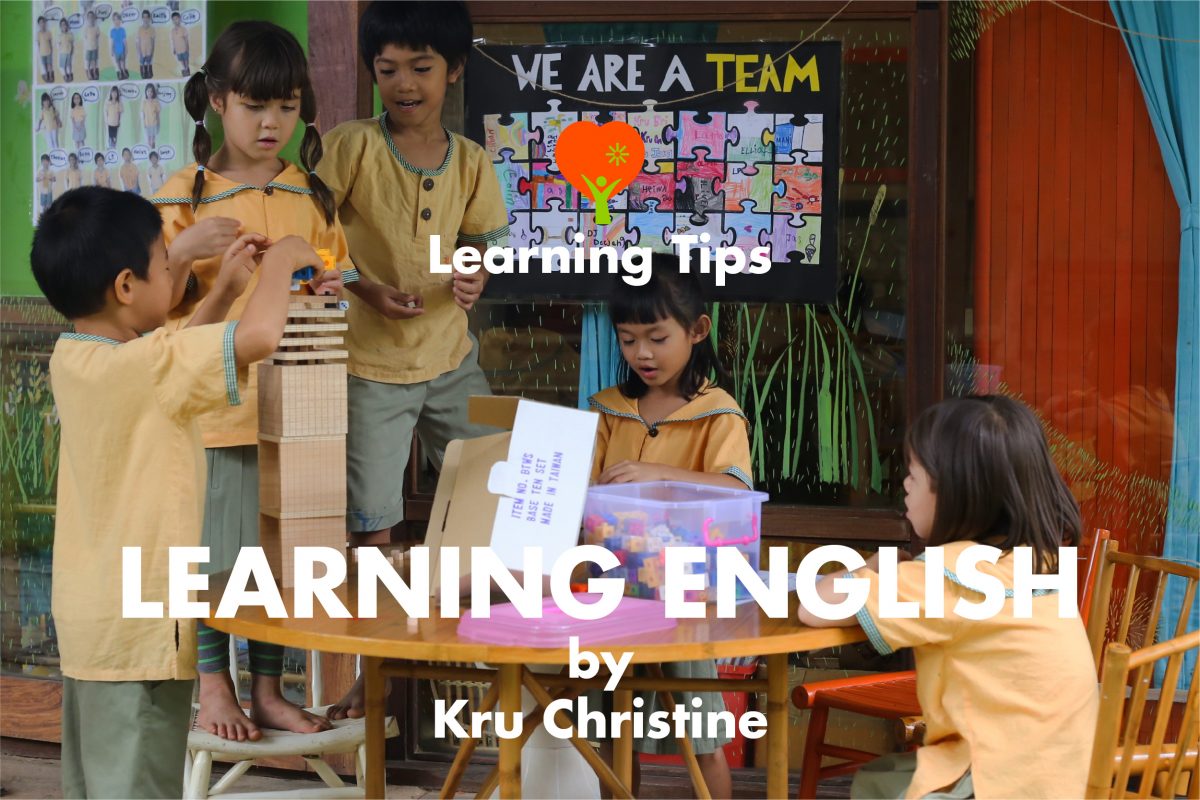 The Gift of Language
Giving your child the gift of multiple languages is one of the greatest gifts you can give your child. Speaking another language opens doors to so many things. Not only does it open doors to personal connections, but it also allows us to understand how others view the world and how we can better work together for a greater cause.
Language Learners Add Value
At Panyaden, we view our language learners as assets to our community. We understand that these students bring so much value to our school in terms of their different languages, cultures, experiences and skills. As educators, we focus on all the things our language learning students CAN do instead of highlighting their deficits.
English as an Additional Language (EAL)
The way we support our English language learners at Panyaden is through co-teaching. Because we see these students with all their strengths and assets, we know the best way to support their English language development is in the classroom, alongside their already English proficient peers.
EAL teachers co-teach with homeroom teachers. The homeroom teacher is the content specialist, the EAL teacher is the language specialist. Co-teaching means that the teachers plan lessons together, teach together and assess together. Co-teaching can take two forms. Either, the EAL teacher is present in the classroom and supports the English language development directly. Or, the EAL teacher gives indirect language support through materials or scaffolds she created when she is unable to be in the classroom.It is important to remember that English language learning students are always supported in their English language development, regardless whether the EAL teacher is present in the classroom or not.
Language learning takes time. Social English, the English we use to communicate with family and friends, can usually be learned in a short amount of time. This can take anywhere from a few months to one or two years. Learning academic English, the English used at school, takes much longer to develop. This usually takes between five and seven years, possibly even longer. True language learning never stops!
Be a reading role-model for your child. Create an environment in your home in which reading is valued. Make sure your child sees you read. Discuss the things that you read with your child in your home language. Your child should read books in English, as well as their home language. Let your child choose books – don't choose for them. Let them read widely across different genres.
Use your home language. Make sure your child's home language is strong and keeps being developed. Giving your child a strong foundation in their home language is crucial to additional language learning. Regularly ask what your child is learning about in school in your home language. This helps your child to make connections and solidify their knowledge and understanding.
Help us support your child. Your child's journey of English language development is made easier when we all work together. Talk to the EAL team if you have any questions about your child's English language learning. Each child is different and we are more than happy to talk with you about what your child needs at each step of the way. We invite you to attend our parent information sessions to learn more about the language learning process.
And most importantly – be proud of your child! What your child does on a daily basis is difficult. Your child is learning in English and learning English at the same time. Notice your child's small successes and celebrate them. Tell them that you are proud of what they are doing!
Here are some questions that parents often ask:
How long will my child need EAL support?
This depends on how quickly your child will be able to learn the academic English needed to function at grade level. Remember, learning academic English is a long process. It usually takes between five and seven years. Certain factors speed up the language learning process, others can slow it down.
How will we know about our child's abilities in English?
This will be communicated to parents through parent-teacher conferences and reports. You are welcome to contact your child's EAL teacher individually to discuss your child's progress.
Kru Christine
EAL Coordinator