Early Years Announcement
(Nursery to K2)
What an amazing year we have had in Early Years at Panyaden. One of our biggest changes this year has been the move away from our old style paper Portfolios to the online Tapestry Learning Journal according to Panyaden policy to protect students' personal data and privacy.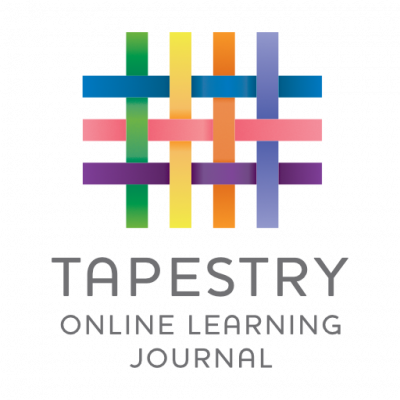 We hope the application has provided Panyaden families with some wonderful talking points at home. In one hand, we have heard so much wonderful feedback from our parents about the app and how they enjoy following child's learning, especially the photos and videos, in the others, it has been a real joy to our teachers to read all positive comments and the observations have added from home.
We are pleased to announce the release of the new 'Tapestry Journal 2' app for iOS. Which photos and videos are downloadable straight to your device. We expect an updated Android version to be released soon.
ประกาศสำหรับนักเรียนปฐมวัย
(ชั้นเตรียมอนุบาล – อนุบาล ๒)
นับว่าปีที่ผ่านมาเป็นปีที่ยอดเยี่ยมมากๆ สำหรับนักเรียนชั้นอนุบาลและเตรียมอนุบาลของปัญญาเด่น การเปลี่ยนแปลงที่โดดเด่นภายใต้นโยบายคุ้มครองข้อมูลส่วนบุคคลและความเป็นส่วนตัวของนักเรียนปัญญาเด่น คือ เปลี่ยนจากการใช้พอร์ตโฟลิโอแบบกระดาษมาเป็นแบบออนไลน์ โดยใช้แอพพลิเคชั่นชื่อ ทาเพสทรี (Tapestry)
ทางโรงเรียนฯ หวังว่าแอพพลิเคชั่นใหม่นี้จะสร้างบทสนทนาที่สนุกสนานให้กับครอบครัวปัญญาเด่น ซึ่งที่ผ่านมา ทางโรงเรียนฯ ได้รับเสียงตอบรับในเชิงบวกมากมายจากผู้ปกครอง จากการได้ติดตามชมการเรียนรู้ของเด็กๆ ได้ทั้งในรูปแบบของภาพถ่ายและภาพวีดีโอ และคุณครูเองก็มีความสุขจากการได้อ่านข้อเสนอแนะ และข้อสังเกตต่างๆ จากทางบ้านด้วยเช่นกัน
ขณะนี้ได้มีการปรับแอพพลิเคชั่นดังกล่าวเป็นเวอร์ชั่น ๒ สำหรับไอโอเอส ที่สามารถดาวน์โหลดรูปถ่ายและวีดีโอต่างๆ ไปยังมือถือได้โดยตรง ส่วนเวอร์ชั่นสำหรับแอนดรอยด์ กำลังจะตามมาเร็วๆ นี้ค่ะ