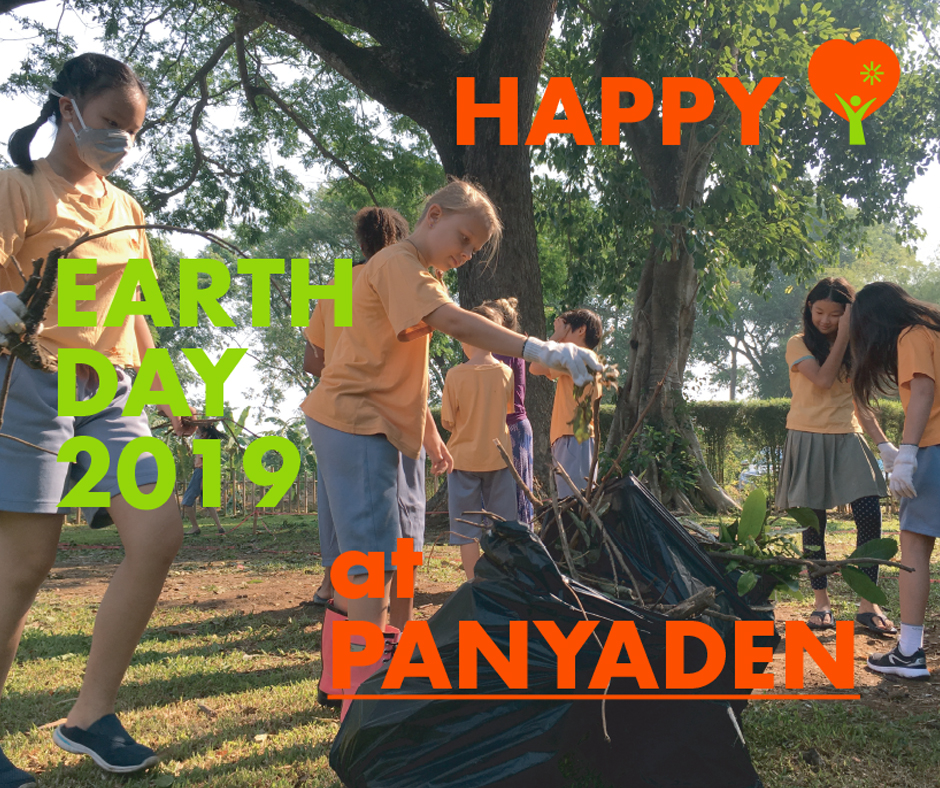 April 22nd is Earth Day, a great opportunity for Panyaden students, parents and staff to be reminded about what nature gives us.
We celebrated Earth Day 2019 with students and teachers picking up small branches and debris from the storm, showing acceptance of Nature's temperament and the need for us to take care of the part of Earth we occupy!
At our green school, we believe that connecting to nature when we are young builds the foundation for a lifetime of respect and enjoyment for the earth and the great outdoors.
วันคุ้มครองโลก ตรงกับวันที่ ๒๒ เมษายนของทุกปี ซึ่งถือโอกาสอันดีที่นักเรียน คุณครูและพนักงานชาวปัญญาเด่นจะร่วมกันระลึกถึงสิ่งที่ธรรมชาติสรรค์สร้างให้แก่พวกเรา
เราฉลองวันคุ้มครองโลกปีนี้ ด้วยการเชิญชวนนักเรียนและคุณครูเก็บเศษกิ่งไม้และซากต้นไม้ที่หักโค่นจากลมพายุฤดูร้อนเมื่อวันเสาร์ที่ผ่านมา ซึ่งเหตุการณ์นี้ทำให้พวกเรายิ่งตระหนักและเข้าใจถึงการเปลี่ยนแปลงของธรรมชาติตลอดจนความจำเป็นที่เราต้องดูแลรักษาโลกใบนี้ไว้
ในฐานะโรงเรียนรักษ์ธรรมชาติ เราเชื่อว่าการสัมผัสกับธรรมชาติตั้งแต่เยาว์วัยจะสร้างรากฐานแห่งการเคารพชื่นชมธรรมชาติและการใช้ชีวิตกลางแจ้งให้แก่นักเรียนไปได้ตลอดชีวิต