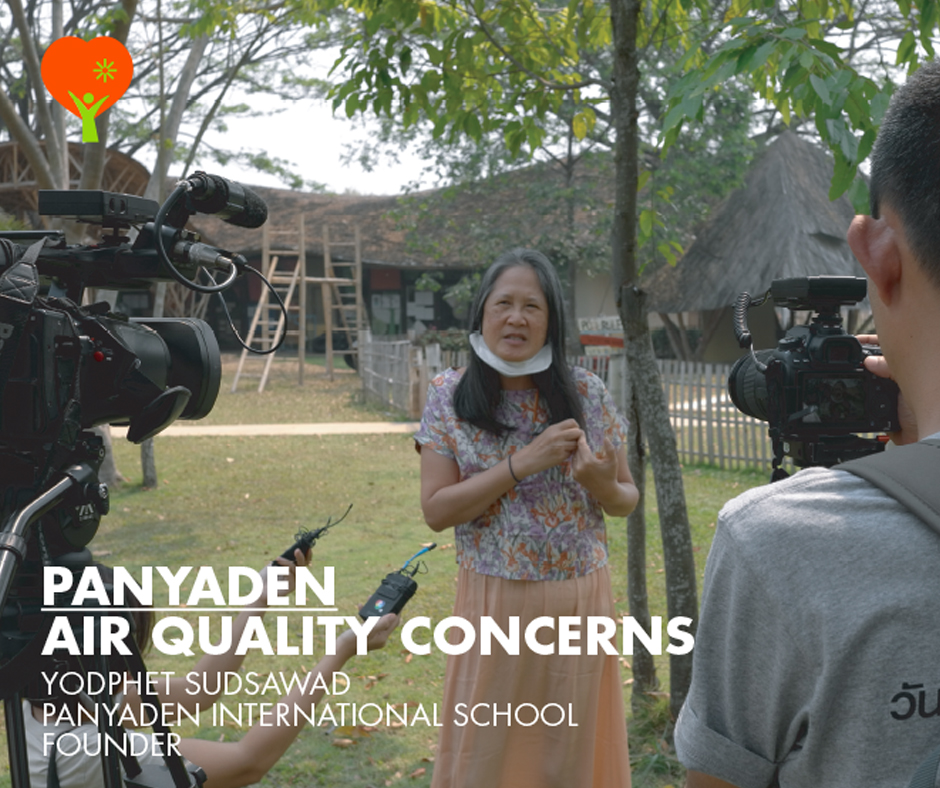 Yodphet Sudsawad, Panyaden International School Founder, gave a media interview about Panyaden's measures to Chiang Mai air situation recently:
"We have monitored the Chiang Mai Haze closely and realise that government agencies have managed the haze issue by short term policies of forest fires eradication. We appreciate the way officers work at full capacity even with limited manpower. As members of the parents' and teachers' community, we are willing to assist in any way we can the government's sustainable measures to put an end to the practice of burning".
Our first concern is the health of our children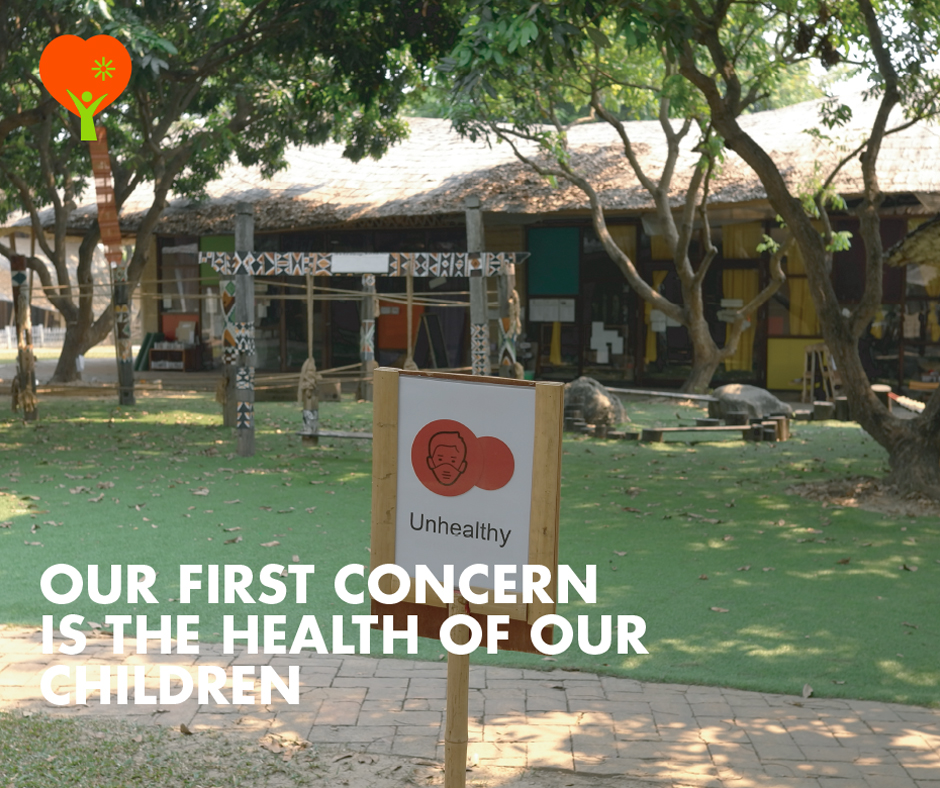 We, therefore, created the guidance to limit outdoor activities. We know that some students may not go to school when the haze comes but the school will send them the learning programme to learn at home too.
Panyaden was designed around the concept of natural living to promote the 'Love Nature' spirit. The majority of our learning takes place outside the classroom. For this burning season, the school adapted itself by sealing all learning areas and installing air conditioners and extra air filter on the air conditioning units. We also installed air purifiers in every classroom. We closely and continuously monitor the AQI and PM2.5 to adjust our outdoor activities in real time.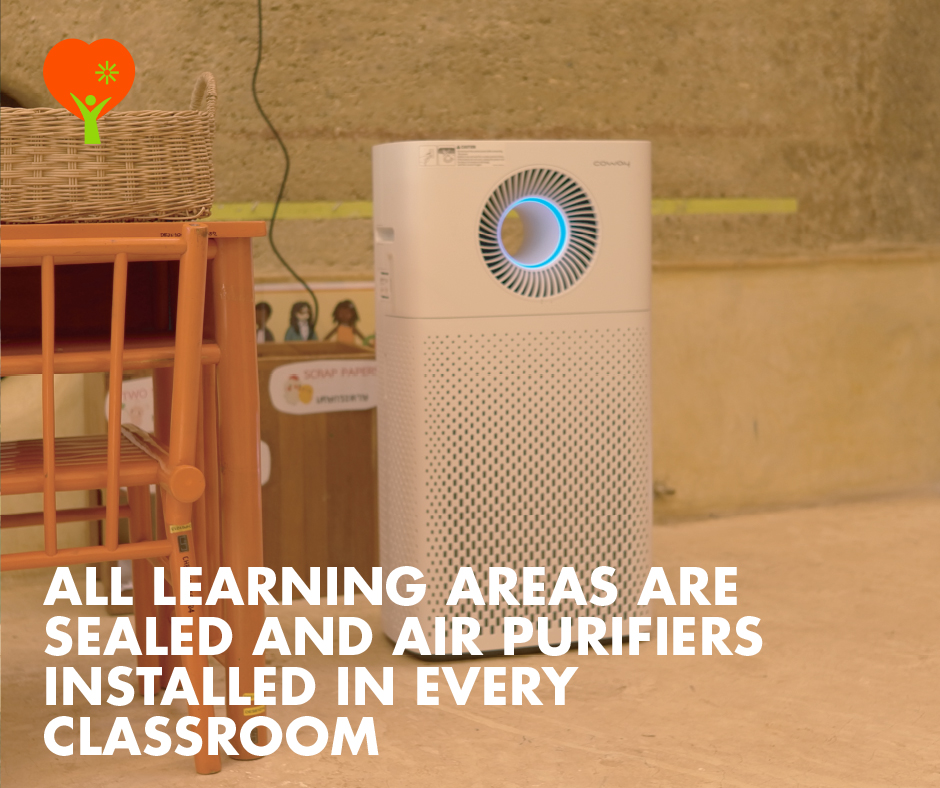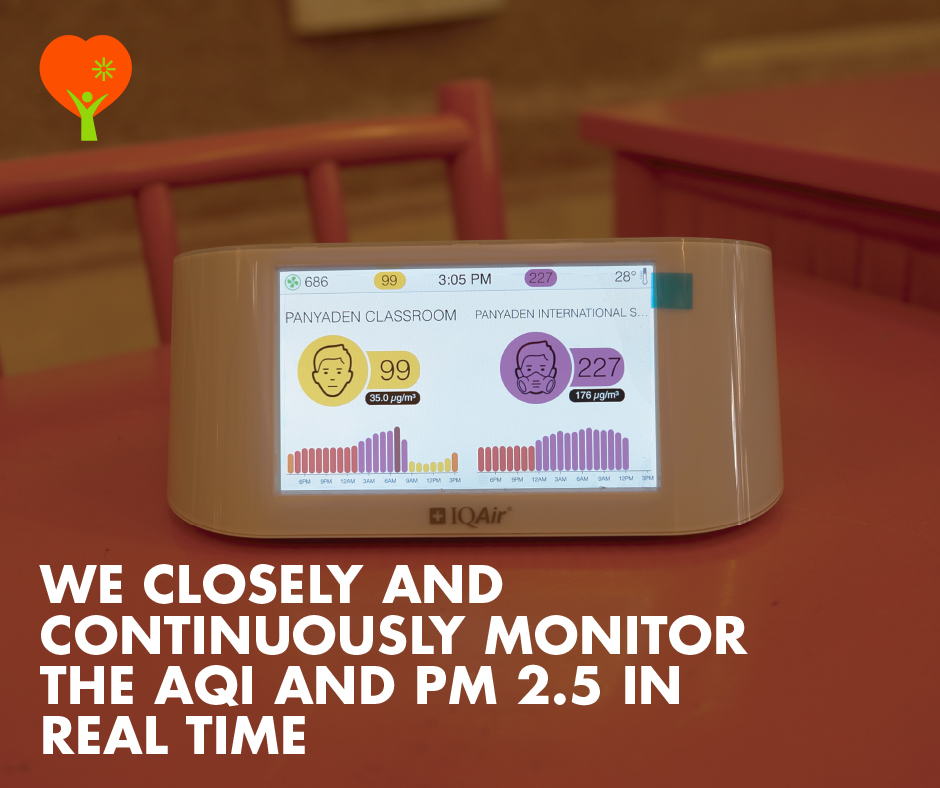 Panyaden Outdoor Activity Guidelines based on the International Air Quality Standards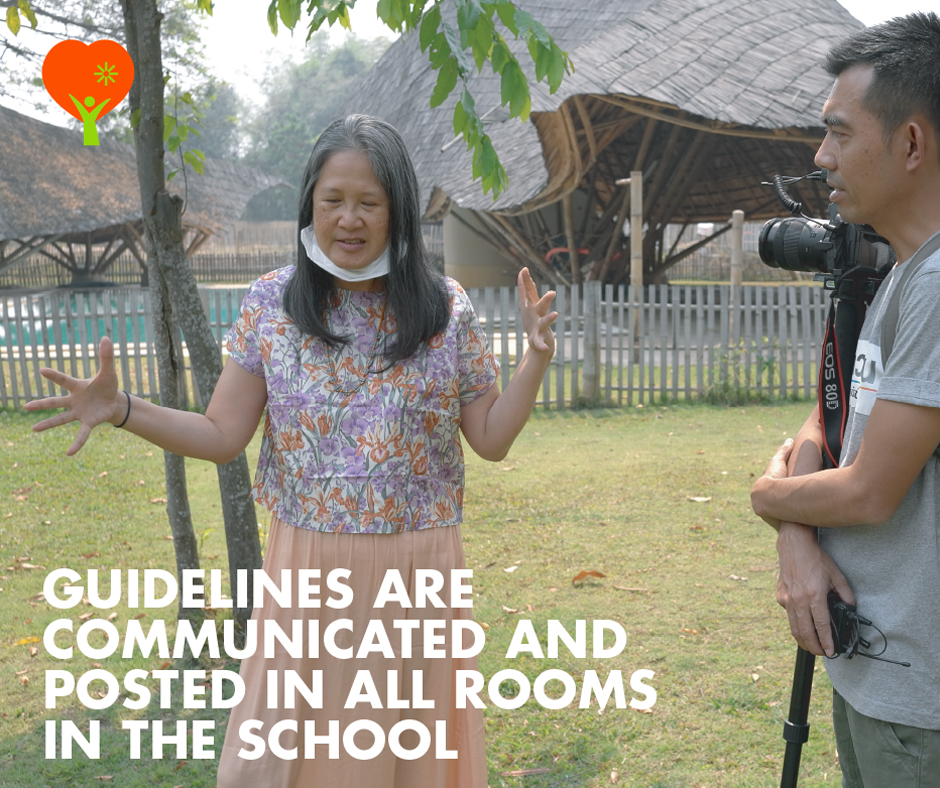 We created the "Panyaden Outdoor Activity Guidelines" in line with the International Air Quality Standards" and World Health Organisation guidelines to help us manage the school daily activities. The guidelines were communicated and posted in all the rooms in the school to make sure teachers keep students safely indoors when needed so they can breathe better quality air than outside.
"I would like to stress that what the school has done and will continue to do is to cultivate the 'Love Nature' spirit. We will use the haze issue as to inspire our students to sharpen their environmental mindset and fight pollution. We aim to educate our students to be #ChangeMakers . They are the ones who will take care of the world tomorrow." Yodphet concluded.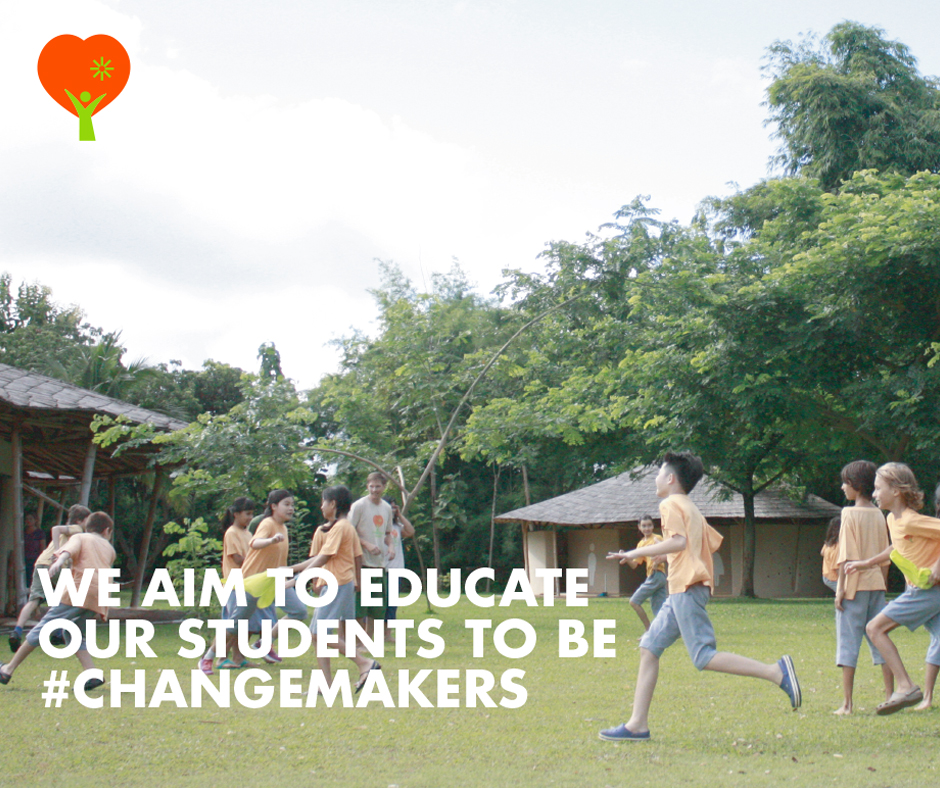 คุณยอดเพชร สุดสวาท ผู้ก่อตั้งโรงเรียนนานาชาติปัญญาเด่น ได้ให้สัมภาษณ์กับผู้สื่อข่าวเกี่ยวกับแนวทางการรับมือกับสภาพอากาศของจังหวัดเชียงใหม่ของโรงเรียนนานาชาติปัญญาเด่น เมื่อเร็วๆ นี้
"จากสภาวะมลพิษทางอากาศของจังหวัดเชียงใหม่ เราสนใจติดตามข่าวสารอย่างใกล้ชิดและทราบดีว่าทางการได้มีมาตรการแก้ไขปัญหาในระยะสั้นในการกำจัดไฟป่าออกมาแล้ว ส่วนตัวรู้สึกเห็นใจเจ้าหน้าที่ที่ทำงานอย่างเต็มกำลังความสามารถภายใต้กำลังคนที่มีอย่างจำกัด ในฐานะส่วนหนึ่งของชุมชนที่ประกอบไปด้วยครูอาจารย์และผู้ปกครอง เรามีความยินดีที่จะให้ความร่วมมือกับมาตรการระยะยาวของภาครัฐในทุกระดับเพื่อให้สามารถยุติปัญหาหมอกควันนี้ได้โดยสิ้นเชิง"
สิ่งที่สำคัญที่สุดของโรงเรียนคือสุขภาพของเด็กๆ
ที่ผ่านมาเมื่อเกิดภาวะทางอากาศที่ไม่เหมาะสม เราก็จะเพิ่มรูปแบบกิจกรรมการเรียนรู้ในร่ม หรือหากแม้ว่านักเรียนจะไม่ได้มาโรงเรียนในวันนั้น ทางโรงเรียนก็จะจัดโปรแกรมการเรียนการสอนไปให้เพื่อให้นักเรียนสามารถเรียนรู้ได้อย่างต่อเนื่อง
เนื่องจากโรงเรียนนานาชาติปัญญาเด่น ได้รับการออกแบบภายใต้แนวคิดในการเปิดประสบการณ์ให้เด็กๆ ได้สัมผัสกับธรรมชาติอย่างใกล้ชิด กิจกรรมการเรียนรู้ส่วนใหญ่ของเราจึงเป็นกิจกรรมภายนอกห้องเรียน เมื่อมีปัญหามลภาวะทางอากาศในจังหวัดเชียงใหม่ เราจึงปรับตัวด้วยการปิดส่วนระบายอากาศและติดตั้งเครื่องปรับอากาศพร้อมเพิ่มแผ่นกรองอากาศที่เครื่องปรับอากาศทุกเครื่องอีกชั้นหนึ่ง รวมถึงจัดให้มีเครื่องกรองอากาศในทุกห้องเรียน โดยมีการตรวจวัดค่าAQI และค่าPM 2.5 อย่างต่อเนื่อง เพื่อให้คุณครูสามารถปรับรูปแบบกิจกรรมการเรียนการสอนให้เหมาะสมกับสภาพแวดล้อมได้อย่างทันท่วงที
ข้อกำหนดการจัดกิจกรรมนอกชั้นเรียน อ้างอิงจากดัชนีวัดคุณภาพอากาศ (AQI)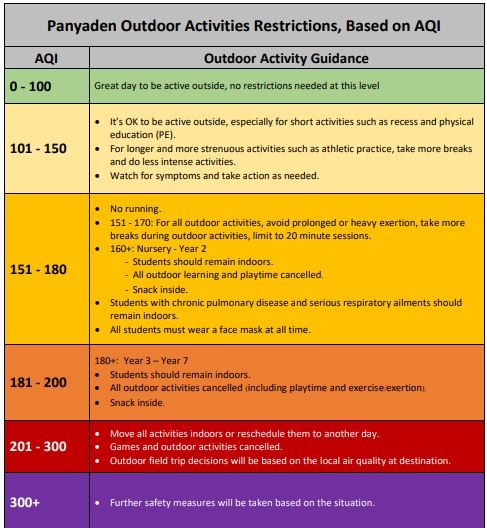 เรายังได้จัดทำ "ข้อกำหนดการจัดกิจกรรมนอกชั้นเรียน อ้างอิงจากดัชนีวัดคุณภาพอากาศ (AQI)" ตามมาตรฐานระดับสากล และสอดคล้องกับแนวทางดูแลสุขภาพตามคำแนะนำขององค์กรอนามัยโลก ซึ่งเราได้สื่อสารข้อกำหนดนี้และติดประกาศในทุกห้องในโรงเรียน โดยให้คุณครูใช้เป็นแนวทางในการปรับกิจกรรมการเรียนให้สอดคล้องกับคุณภาพอากาศในแต่ละวัน โดยวันที่มีมลภาวะทางอากาศสูง กิจกรรมการเรียนรู้ของนักเรียนจะถูกจำกัดให้อยู่แต่ภายในห้องเรียนซึ่งปลอดภัยและมีคุณภาพอากาศดีกว่าภายนอก
"ทางโรงเรียนยังมุ่งมั่นที่จะสืบสานปณิธานที่เราดำเนินมาอย่างต่อเนื่อง นั่นคือการปลูกฝัง "ความรักธรรมชาติและสิ่งแวดล้อม" ให้กับนักเรียน โดยใช้กรณีหมอกควันนี้เป็นตัวอย่างให้นักเรียนของเราได้ตระหนักในความสำคัญของสิ่งแวดล้อม เพราะพวกเขาคือพลังสำคัญในฐานะ #ผู้นำการเปลี่ยนแปลง ที่จะดูแลรักษาโลกของเราต่อไปในอนาคต" คุณยอดเพชร สรุป