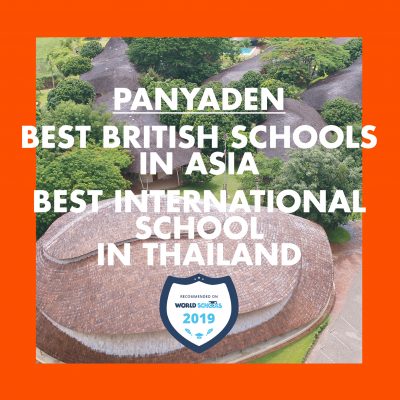 We are pleased to announce that Panyaden International School has been selected by World Schools and listed as one of The Best British Schools in Asia as well as The Best International School in Thailand.
Our praise and congratulations go to Panyaden teachers and staff for their constant dedication.
We also want to thank our parents and students for their trust, continuous support and contribution to the Panyaden community.
Panyaden's success is the product of teamwork.
Thank you all.
Read More