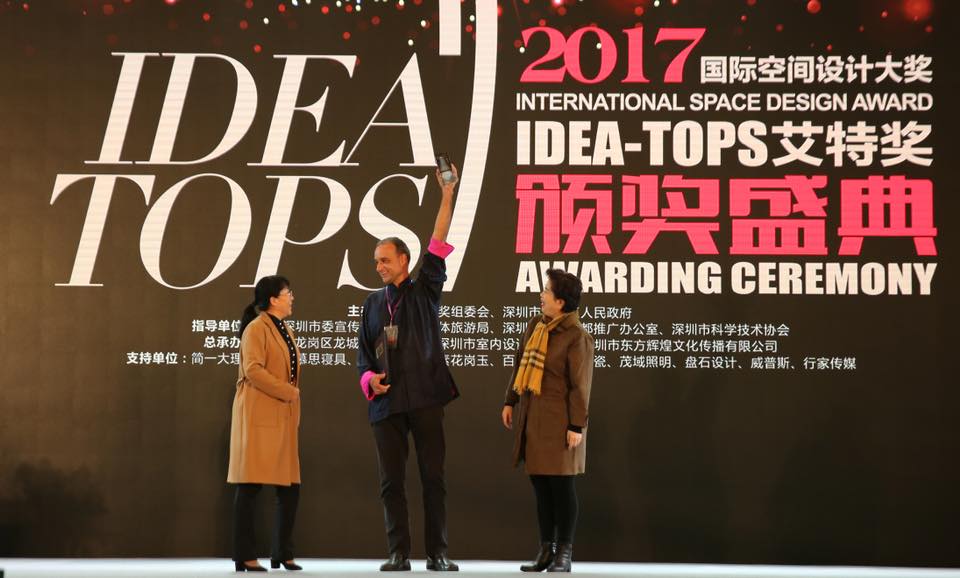 We are happy to announce that Chiangmai Life Construction (CLC), the architects and builders of Panyaden's Bamboo Sports Hall (below) has won the prestigious Chinese architecture award for the design of our hall, the Idea Tops Award for Green Architecture in Shenzhen. Here is a photo (above) of Panyaden co-founder and owner of CLC, Markus Roselieb, receiving the award last week. Congratulations!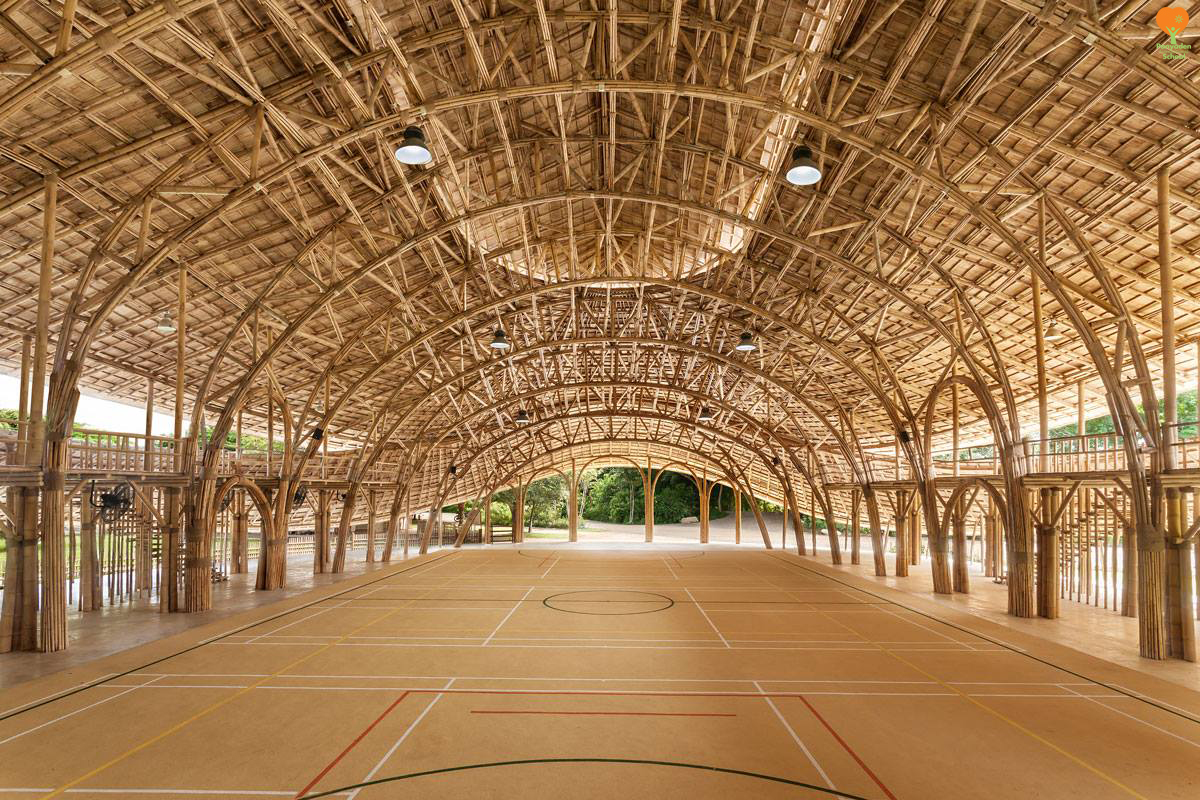 See photos of the building progress here on Panyaden's blog gallery.
Click to read some of the international and local news coverage of our Sports Hall.