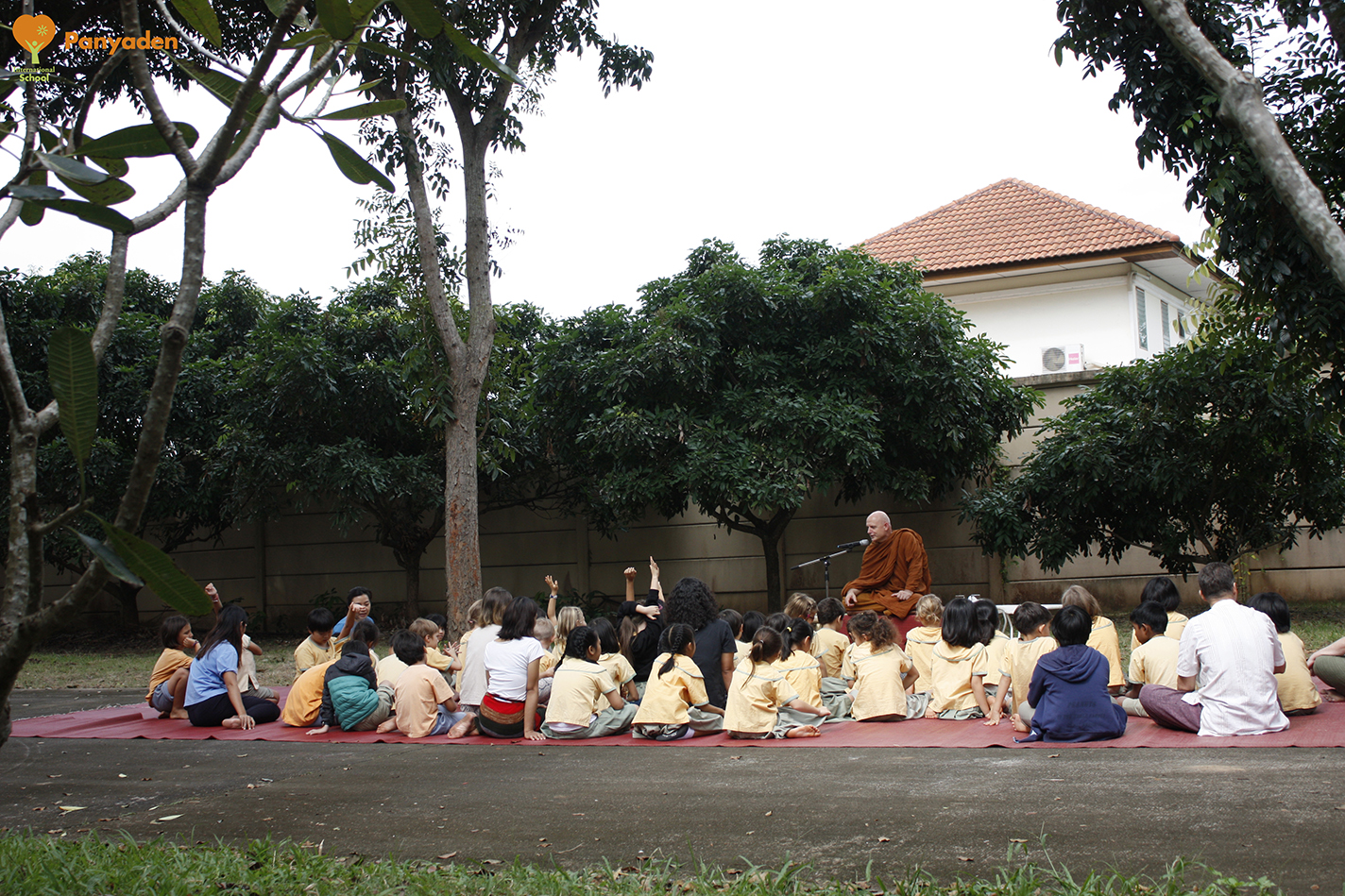 Venerable Ajahn Jayasaro at Panyaden, 7 November 2017

A wonderful opportunity for the school community as Venerable Ajahn Jayasaro visits Panyaden. Beginning with an alms round in the morning, Venerable Jayasaro spent time with students and teachers before giving a Dhamma Talk to the wider community after school. Venerable Jayasaro was impressed by the incredible support and goodwill shown by students, teachers, parents and friends. His presence motivated and inspired us. Venerable Jayasaro asked that the alms generously offered by students and parents be donated to the Wat Don Chan orphanage in Chiang Mai.
Click on Panyaden's blog image gallery for more photos of Venerable Ajahn Jayasaro's visit.
Back to Panyaden Blog.