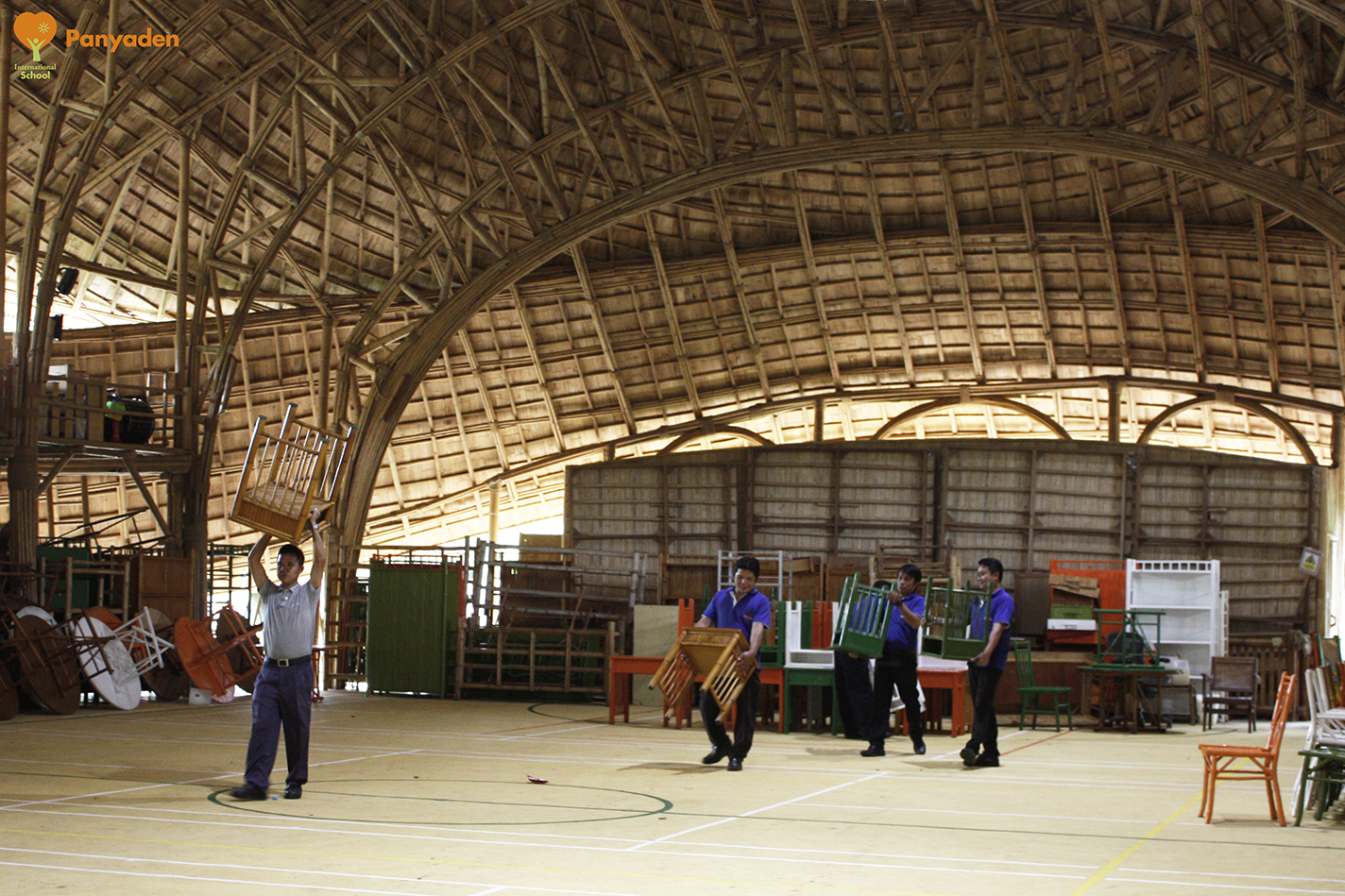 Flood at School Update 5
Current Situation
We are now waiting for the school buildings to be thoroughly dried out before beginning repairs and renovation. Meanwhile the site is being prepared and salvaged furniture, equipment and teaching materials have been moved to storage and divided into the items we will take to the temporary campus and the items which will continue to be stored until we move back to the main site. We spent last week preparing for our move to the temporary site. Classrooms and offices have been assigned and we have been planning logistics, such as how student drop off and collection will work, where food will be served etc. After the break, teachers will be in the temporary campus getting the classrooms ready for re-opening on November 6.
Keeping Students Learning
Our paramount concern is getting students back to learning. To minimize disruption, all parents should have received a package of resources and ideas that can be used at home with your child (please let us know if you didn't receive it). We know this is not the same as learning at school, and we totally appreciate that many parents are busy and/or working, so please just do whatever you can. The important thing is to keep those little brains active while we get everything ready for November 6!
Safety of the Buildings
Some parents have expressed concerns about the safety of the buildings at school after the flood. Last week a structural engineer spent a whole day at the site checking the structural safety of the buildings. He confirmed that the load-bearing rammed earth walls showed no signs of structural stress. Even the partly damaged structures were still strong enough to carry loads up to 6 times of what they are actually carrying now. That means that all our structures are super safe and dimensioned with a safety factor of 6 and higher.
Earth buildings are not meant to stand in flood water of course! To guard against the unlikely event of standing water soaking the walls in the future, our builders CLC we will be using alternative materials to strengthen the wall finishes so that they are water resistant.
Fundraising
We have been overwhelmed with the generosity of parents and friends of the school. We have had so many donations, small and large, that it is impossible to personally thank everyone. However, we want all our families and friends to know how grateful we are for your support, in no matter what form it comes. Just sticking with us gives us so much confidence that we can pull through this challenge together.
Many parents asked for specific ways in which they could help, so we have created a list of items that we urgently need for the temporary campus, and a list of what we need for when we go back to our main campus (please click on the links below).
There are many fundraising activities happening around town, in parents' homes, at other schools and within Panyaden family businesses, many of which we continue to highlight on Facebook. If you wish to get involved, please contact Friends of Panyaden, either through their Facebook page or by calling 062- 026 2673 EN (Sylvia) and 089- 433 4881 TH (Jip).
We will continue to update you on funding plans, building updates and prevention measures as we get more clarity of information. A huge thank you to all!