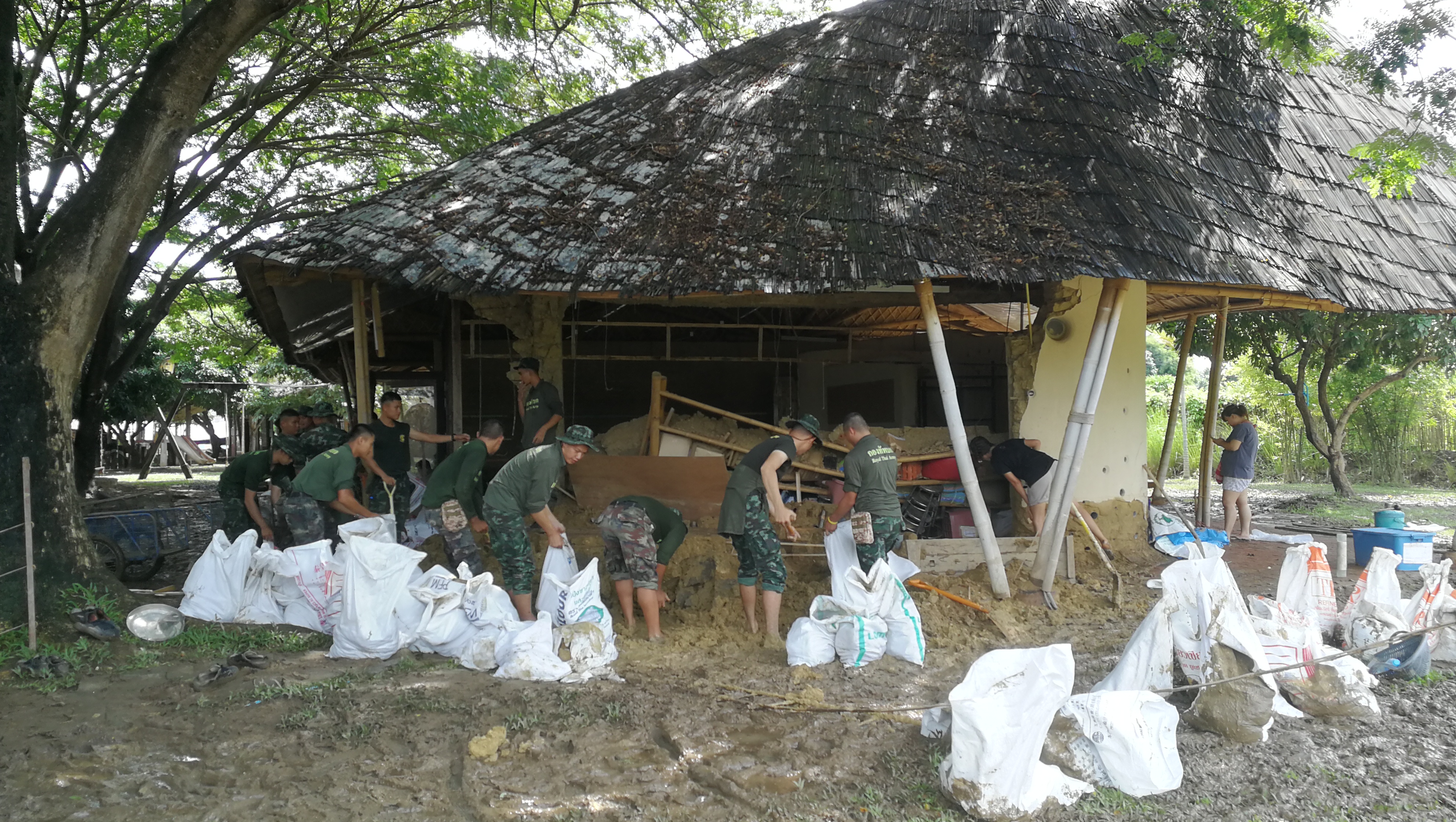 Flood Update at School 4
Today was another day of great team work and effort at Panyaden. Teachers, parents, soldiers, construction workers, all worked together to empty the buildings and clean furniture and equipment. A huge thank you to everyone.
Current Situation
All the buildings at school have now been emptied. The furniture, equipment and teaching materials that we have saved have been cleaned and will this week be either taken to warehouse storage or to the new temporary classrooms. Water levels in surrounding canals rose again today but have since subsided. More rain is ex-pected this week so soldiers have been sand-bagging. See photos in our blog gallery.
No entry at school
There will be no entry to school from tomorrow until further notice as constructors move in to start repairing and rebuilding.
Parents Meeting on Monday
We would like to remind you that there will be a parents and carers meeting on 16 October, Monday afternoon at 3.30 pm. At that meeting we will be sharing any new in-formation with you, presenting plans for the upcoming period and answering ques-tions. The meeting will be at our temporary office at Chiangmai Life Construction Company Limited 326 Thanon Kan Klong, Nong Kwai, Hang Dong, Chiang Mai 50230.
Parking space is limited so please, if possible, park on Canal Road, after the CLC entrance (click map below for larger view). We look forward to seeing you tomorrow.
Funding appeal
We will need a significant amount of funding to get the school back on its feet. We have set up two appeals funds, one is for online donations from the global community, the other is via local bank transfer through the Siam Commercial Bank. We kindly ask you to share these with your contacts or via social media. Thank you.
Online donations (global):
https://www.gofundme.com/panyaden-green-school-flood-relief
Bank transfer (local):
Account name: Panyaden Co., Ltd.
Bank name: Siam Commercial Bank (Big C Hangdong Branch) Account type: Saving
Account number: 402-274-0923
Swift code: SICOTHBK