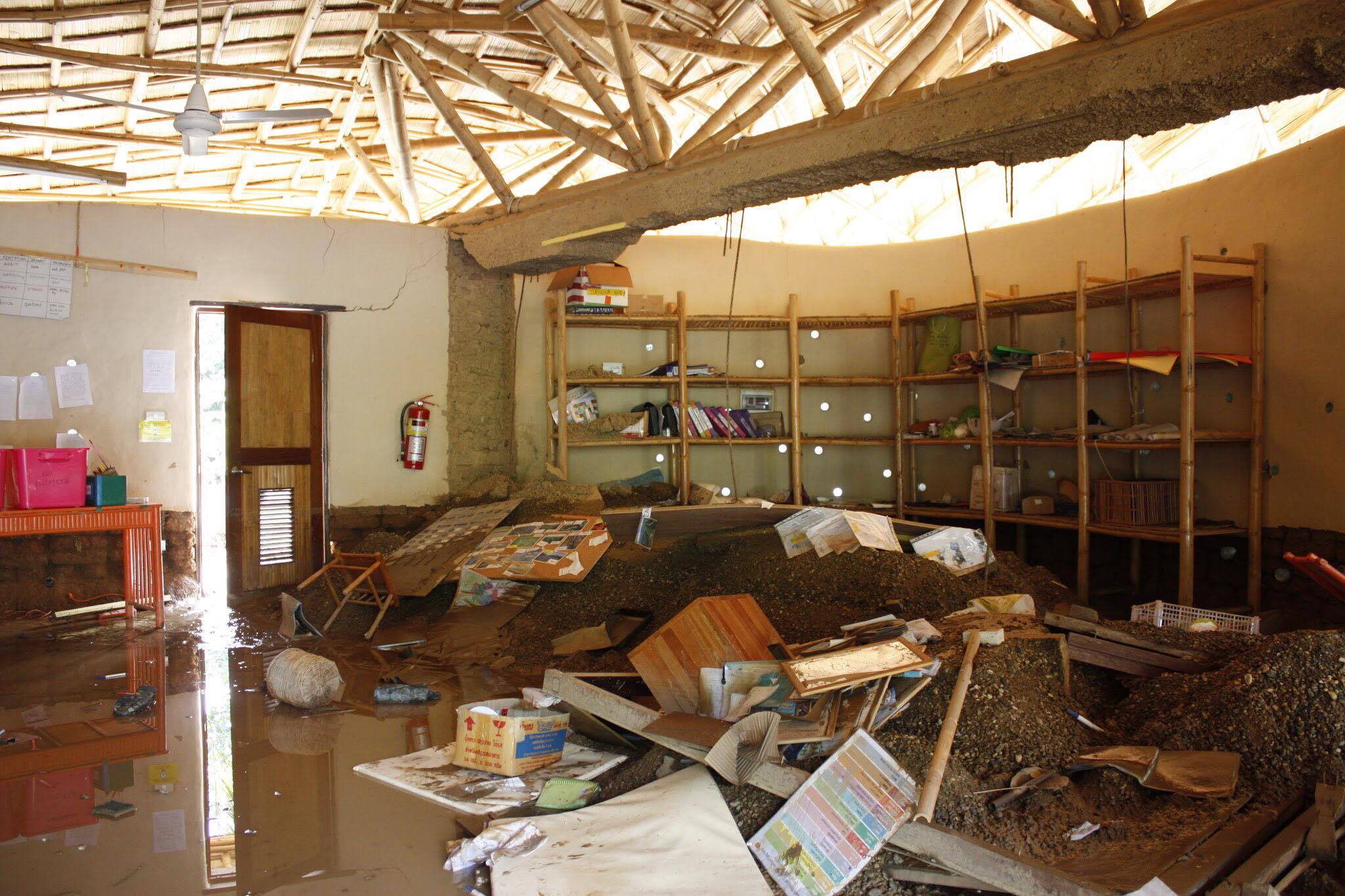 Flood Update 2
We would like to update the school community on the latest situation at Panyaden and to respond to some questions we have received from parents.
Current Situation
The water has disappeared from school and the grounds are now covered in mud. We do not have water or electricity at this point. Today teachers and parent volunteers have been salvaging what we can from the classrooms. We are continuing to assess the damage and scale of cleanup.
What we know about the flood
We understand that the flood was caused by the bursting of river banks in the Samoeng area, while other sources claim preventative flood gates were opened to reduce the build-up of water from many days of heavy rain in the mountains. This has never happened since we opened the school. We have good flood preventative measures at school which have coped with the weather even when other parts of Chiang Mai flooded, including an overflow pool and heavy duty pumps, but this was unprecedented. We will be liaising with the local authorities and making a full scale review of this occurrence and our flood defence system to mitigate any future risk. The result of this review will be shared with parents.
Funding appeal
We will need a significant amount of funding to get the school back on its feet. Today a group of parents presented us with a donation they had collected amongst themselves. We were overwhelmed by this kindness.
Our school insurance covers a maximum of THB 5 million and we do not yet know how much of this we will actually get. This may seem a small amount, but the fact is that most insurance companies do not want to insure earth and bamboo buildings and even this limited cover was hard to find. Panyaden was built to provide children with an education in a natural environment. This is at the core of our vision and the school firmly believes that an environment which provides children with a model of a sustainable future is worth building, regardless of the obstacles presented to us.
We have also set up two appeals funds, one is for online donations from the global community, the other is via local bank transfer through the Siam Commercial Bank. We kindly ask you to share these with your contacts or via social media. Thank you.
Online donations (global):
https://www.gofundme.com/panyaden-green-school-flood-relief
Bank transfer (local):
Account name: Panyaden Co., Ltd.
Bank name: Siam Commercial Bank (Big C Hangdong Branch) Account type: Saving
Account number: 402-274-0923
Swift code: SICOTHBK
Temporary Office
From Monday October 16th, we will set up alternative office premises at: Chiangmai Life Construction Company Limited, 326 Thanon Kan Klong, Nong Kwai, Hang Dong, Chiang Mai 50230.
Further Updates
We will keep you informed about the updated situation via email, here on the school blog and our Facebook page. Should you have any questions, please feel free to contact us at 080 078 5115.
Letters to Panyaden School Community (click on image for larger view)