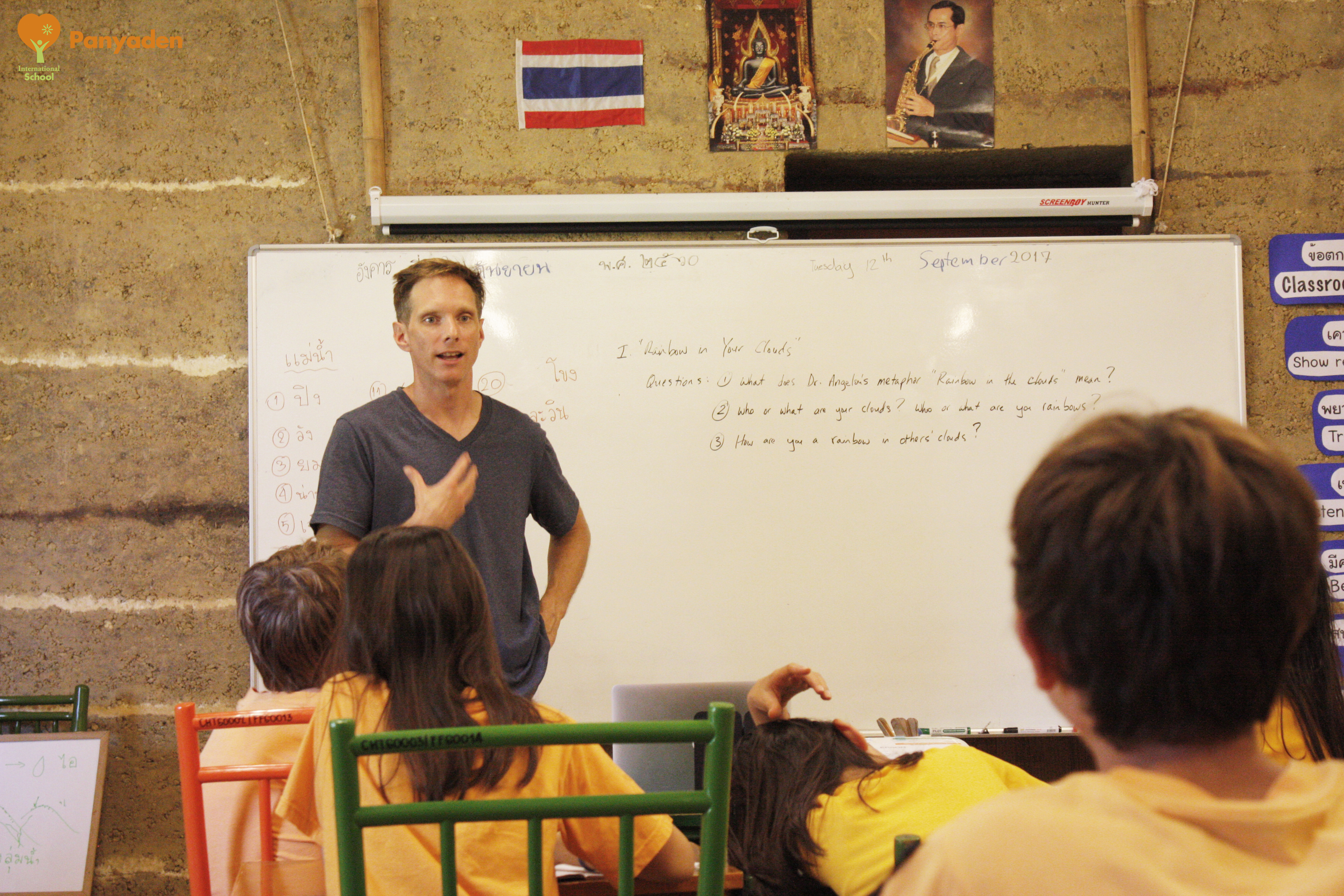 Panyaden Newsletter Issue 31
Teacher Spotlight
We profile Kru Denny, our new Year 7 Homeroom Teacher in the latest issue of Panyaden Newsletter.
"My goal for Year 7 is that students leave Panyaden prepared for secondary school and enthusiastic about learning. I want the students to feel able to solve problems by themselves and that they have the tools to be successful both academically and socially." Kru Denny is our new Year 7 homeroom teacher at Panyaden. He knows a thing or two about high school because he taught 14 year olds in his last job. "That experience has helped me because I can see where these kids are going to be in a couple of years. They are on the threshold of adolescence now and are moving into more complex ideas, emotionally, socially and intellectually."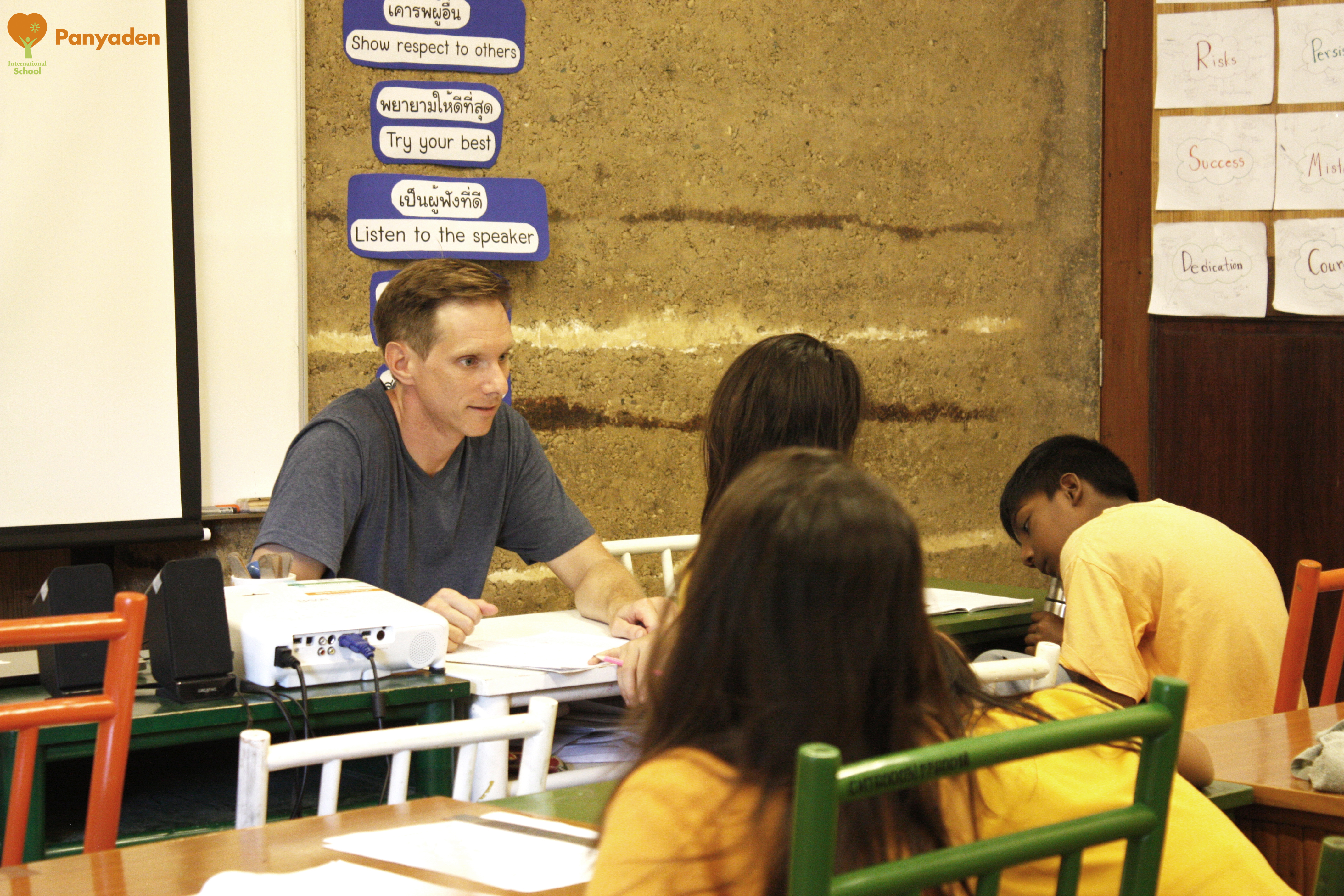 How do you plan to help them make this change? "My aim is that students will be comfortable being challenged; be able to deal with failure and reassure themselves that if they can't do something, it just means they can't do it yet. Experts were not born. They had to go through setbacks and keep practising."
Californian Denny started out as a restaurateur but it was the satisfaction he got from coaching new, young employees that got him interested in re-training as a teacher. Father of Maury in Year 3, Kru Denny loves the outdoors and enjoys hiking and cycling. He has set a personal goal of learning the Thai alphabet by the end of the year! He gets much of his inspiration from his father, who he describes as a guiding light to his community and family through his unwavering service to others.
First impressions of Panyaden? "I'm struck by the spirit of generosity at school. Teachers give so much of their time for their students and colleagues. I'm impressed by the focus on the whole child here. Many schools only pay lip service to socio-emotional education, but here it is integrated into every day and every activity. Everyone, from the office staff to the managers, is involved, open and collaborative."
Welcome to the Panyaden community, Kru Denny!