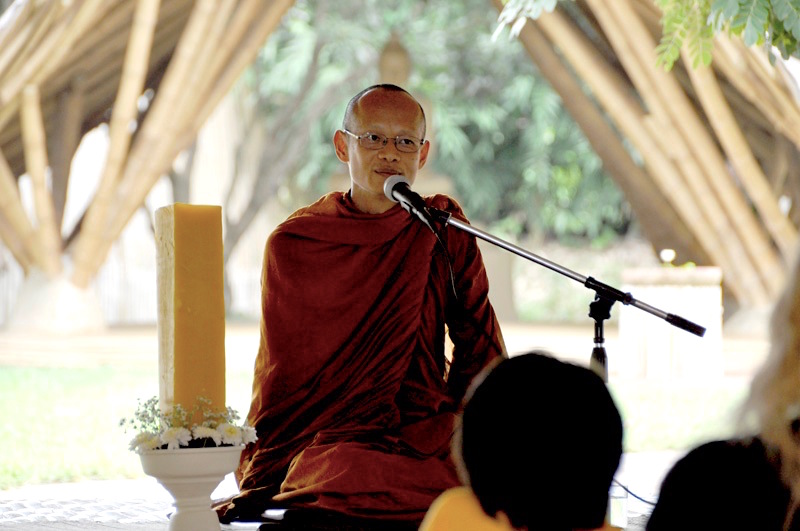 One-day Meditation retreat for Panyaden Parents and Carers
Saturday, October 7, 8.30am-3.30pm
On Saturday, October 7, we will be hosting a one-day meditation retreat for Panyaden parents and carers. Venerable Ajahn Jiew is kindly leading this event at our school's Swimming Pool Sala and we hope as many parents as possible will make the most of this opportunity.
The retreat will be appropriate for both those of you who are new to meditation and would like a gentle introduction to the practice, and for those who already practise. Ajahn Jiew will give advice on techniques in English and there will be opportunities for questions and answers in both English and Thai. The retreat will comprise a mixture of sitting, walking and Q & A and will be conducted in 'Noble Silence'. Parents who attended previous one-day retreats at school shared very positive feedback with us. Refreshments and lunch will be provided.
Advice on what to bring and wear will be sent to all those who sign up. Please confirm your attendance by Tuesday, October 3 latest. Contact: Kru Boy at the School Office (mobile 0800785115, boy@panyaden.ac.th). Please do not hesitate to ask Kru Boy or School Director Kru Neil if you have questions.