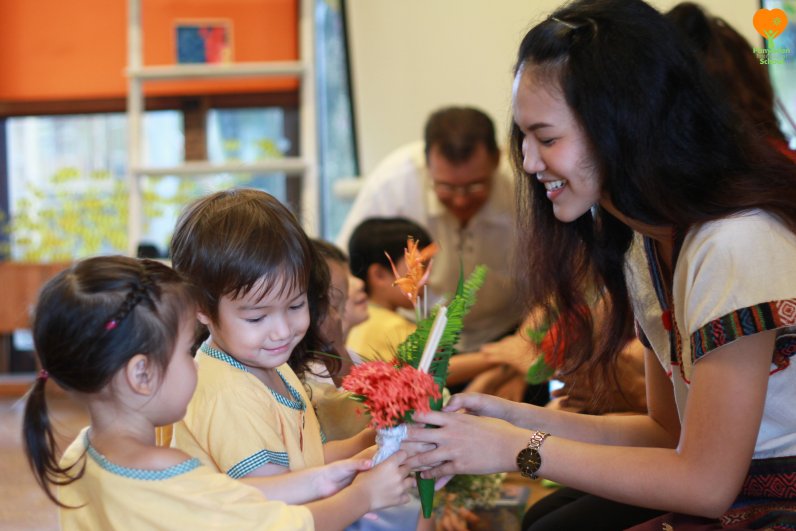 Panyaden Wai Kru Day
Flowers on Wednesday
This Thursday, 28 September 2017, Panyaden will celebrate 'Wai Kru' Day, an annual school event during which students show their gratitude to their teachers. We will have a day of activities to mark this occasion and would like to ask parents to send in a small, simple bunch of flowers with your child on Wednesday (27 September).
The flowers will be used to make a 'paan' (traditional flower arrangement). These may be any kind of flowers although 'dok makua' (eggplant flower), 'dok khem' (ixora) and 'yapraek' (Bermuda grass) are the ones traditionally used. Thank you.
In the meantime, please enjoy the following video of last year's preschool tribute to their teachers.