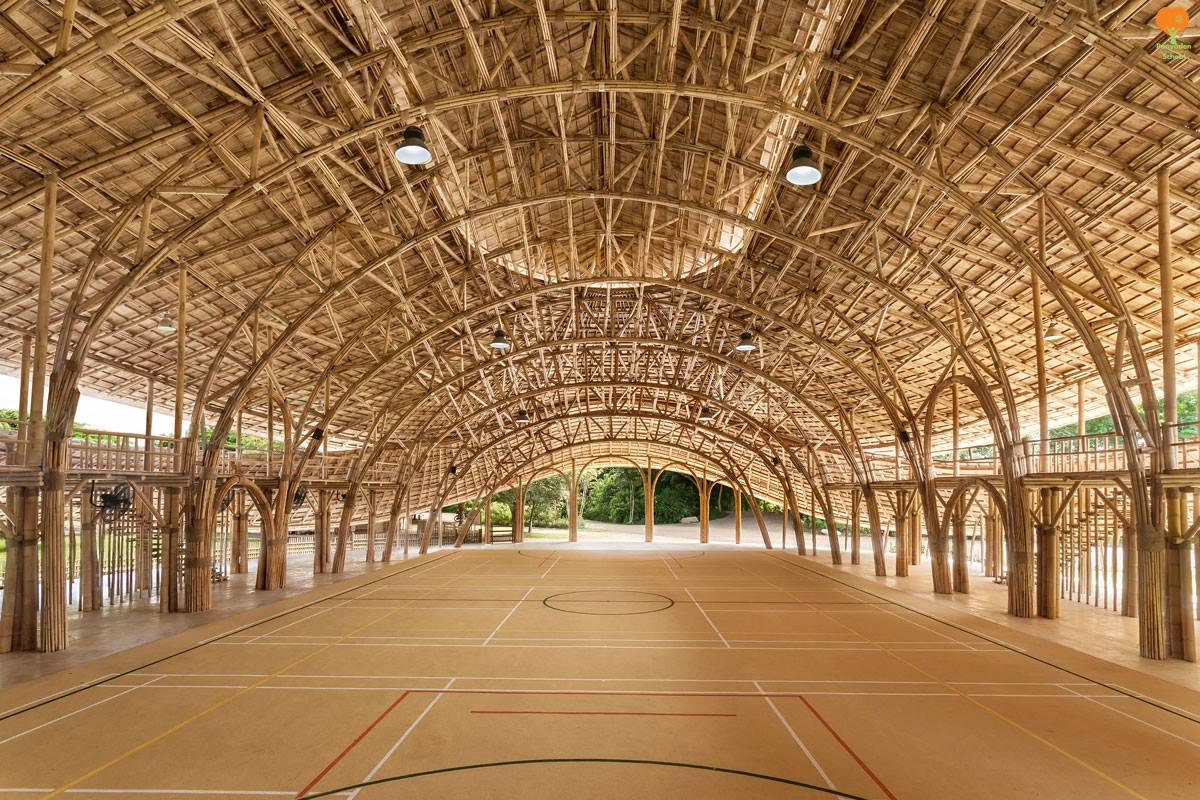 Panyaden Bamboo Sports Hall
Headlines in Lonely Planet Travel News
Our bamboo Sports Hall designed and built by Chiangmai Life Architects is in the news again. This time, it is featured in Lonely Plant Travel News which calls the building "an impressive feat of engineering" and "innovative". Read the article here. The above photo was taken by Alberto San Cosi, see more of our unique indoor bamboo Sports Hall here on Panyaden's blog image gallery.
Other recent international press coverage and videos listed on our school blog: