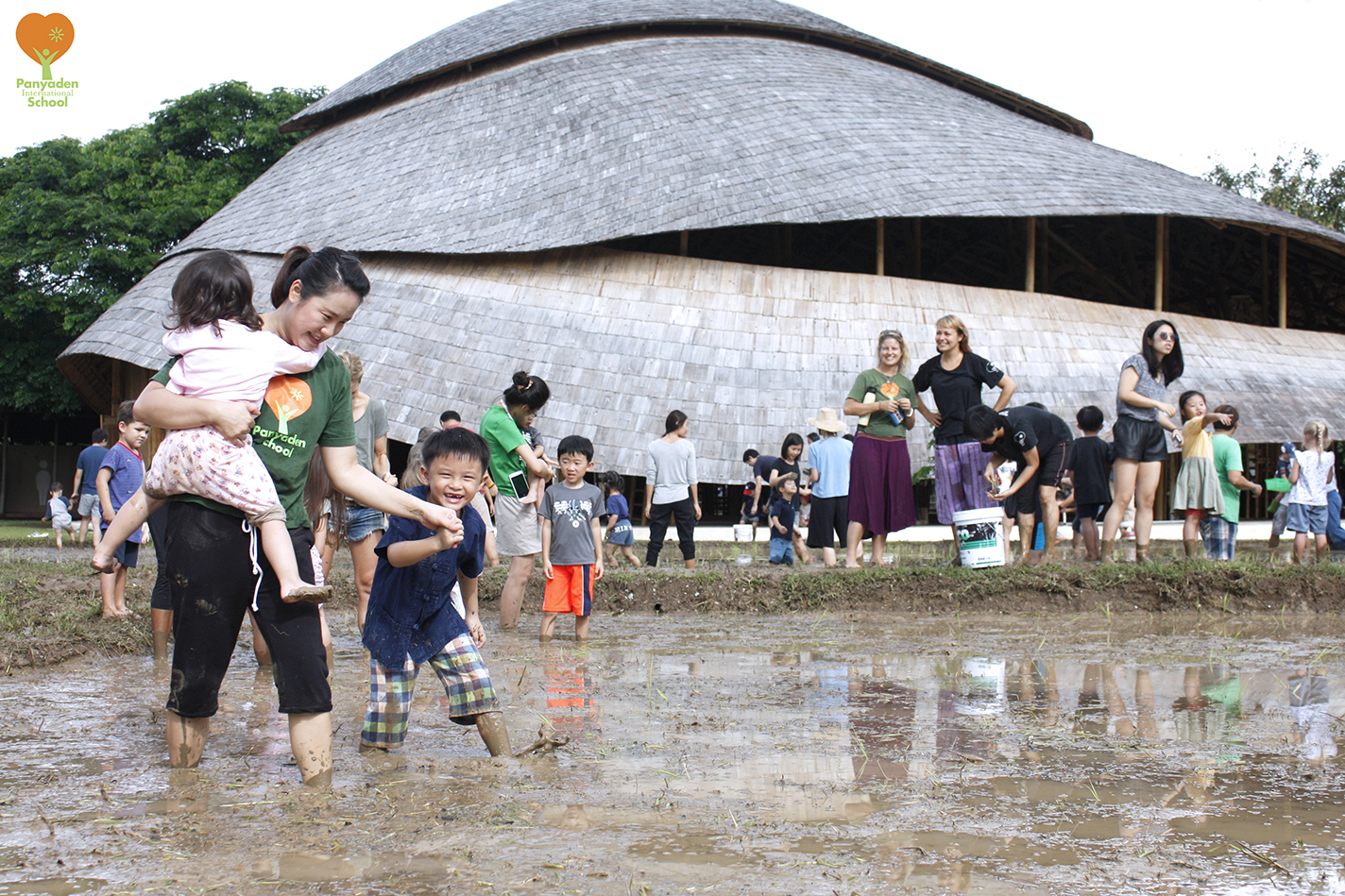 Panyaden Rice Planting Day

Time to get muddy! The Panyaden community getting their hands dirty for our annual rice growing project. Experiencing the process of rice cultivation first hand is a rich learning experience. The life cycle of the rice plant, rice production in Thailand, the work of a farmer, perseverance, resilience and, of course, lots of fun! Life skills at Panyaden.
Lots more photos here in Panyaden blog gallery.