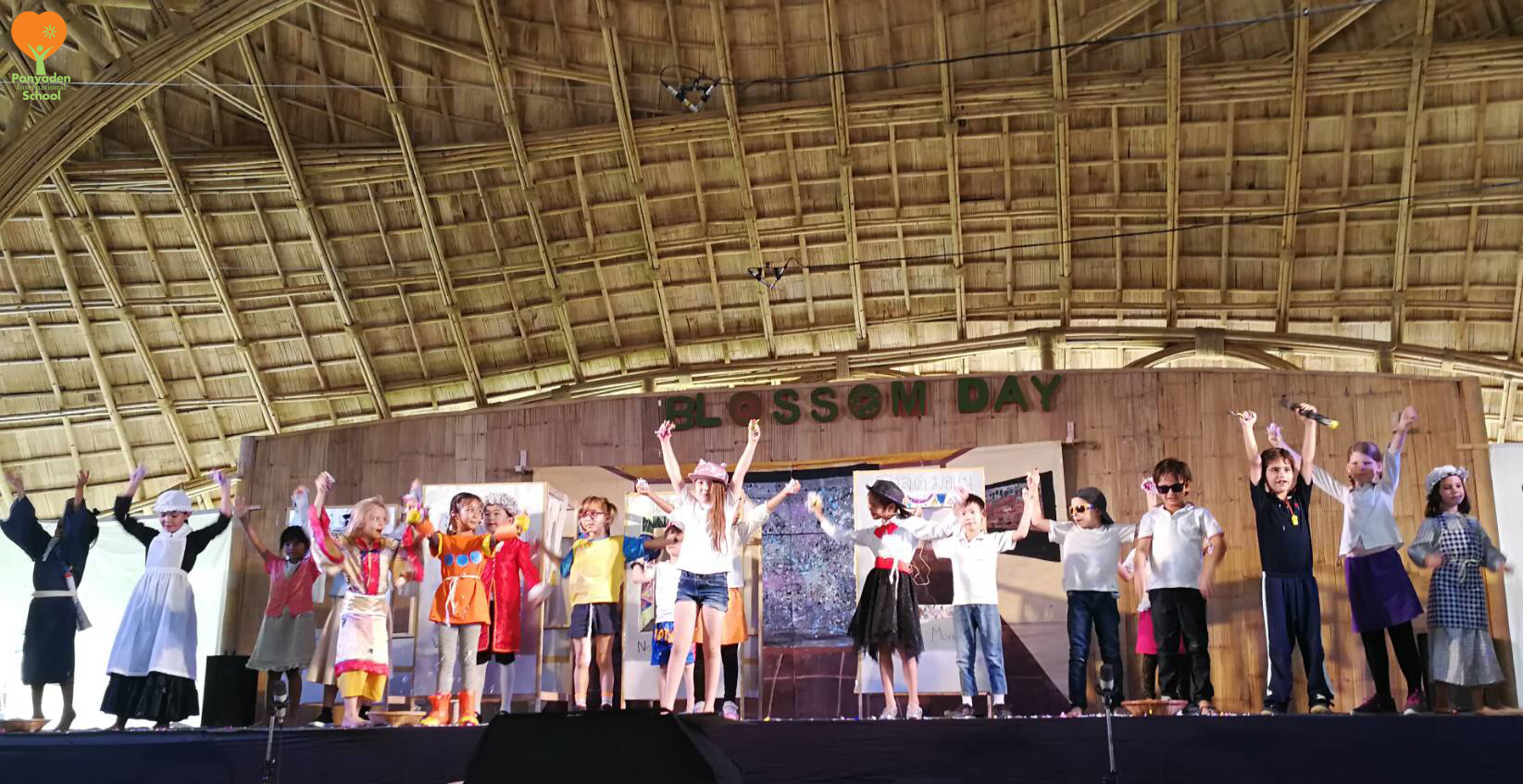 Panyaden Blossom Day 2017
It has been another great year of learning at Panyaden! Blossom Day is a time for the whole school community to come together and celebrate all that our students have learned. We had a rich and varied lineup of music, dance and drama for parents and friends this year, from a musical version of the Three Little Pigs to a live debate on science and beliefs. Students have been involved at every level, whether painting backdrops, singing in a choir or writing scripts, making Blossom Day a truly student-led experience. Rehearsals have been demanding at times, but we see this as a great opportunity for students to learn that effort, hard work and practice pay off in the end.
We thank parents and teachers for all their hard work behind the scenes, practising lines and making costumes and keeping students motivated. Standing in front of a lot of people is not easy, of course, but we trust that the time and effort we have all put in will result in another truly memorable Blossom Day at Panyaden.
More photos on Panyaden Blossom Day 2017 photo gallery.