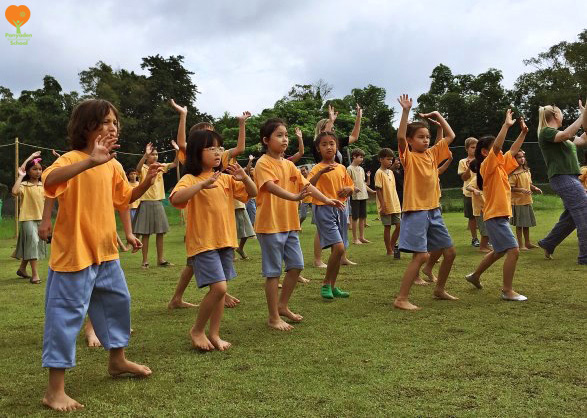 Active Kids, Successful Learning
Why keeping kids active does so much more than improve their fitness
by Jiranat Sriphet (Kru Dokmai), Panyaden International School Head Teacher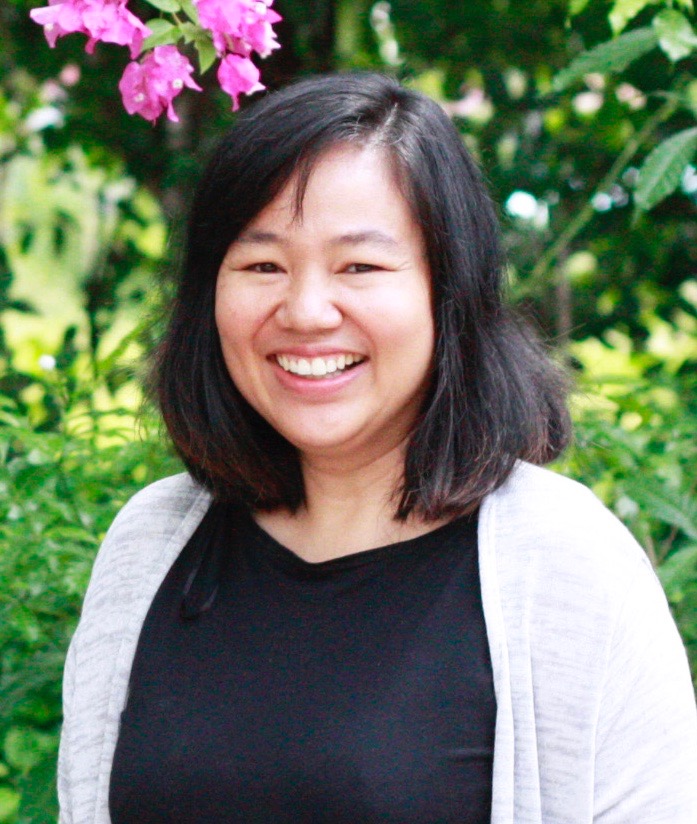 How do we know kids are learning? There is a tendency to conjure up an image of children sitting quietly at desks, heads down, writing (and being reminded to "sit still!"). However, research continues to show that movement and exercise facilitate the brain's readiness and ability to learn and retain information. Whether moving around the classroom or running around the playground, the counter trend in many schools to reduce physical exercise and restrict playing areas is at odds with what we know about how the brain learns.
Exercise has both a physiological and developmental impact on children's brains. Physical mechanisms include:
Increased oxygen to the brain that enhances its ability to learn
Alterations to neurotransmitters
Structural changes in the central nervous system
For example, researchers found that children who had an opportunity to run 15 to 45 minutes before class were less distracted and more attentive to schoolwork. These positive effects lasted two to four hours after their workouts. The connection between learning and exercise seems to be especially strong for elementary school students.
"Daily physical activity is an opportunity for the average school to become a high-performing school," said Jesper Fritz, a doctoral student at Lund University and physician at the Skåne University Hospital in Malmö who was the study's lead author.i
"Activity helps the brain in so many ways," said James F. Sallis, a professor of family medicine and public health at the University of California, San Diego, who has done research on the association between activity breaks and classroom behaviour. "Activity stimulates more blood vessels in the brain to support more brain cells. And there is evidence that active kids do better on standardized tests and pay attention more in school."ii
John Ratey, an associate professor of psychiatry at Harvard Medical School and the author of "Spark: The Revolutionary New Science of Exercise and the Brain", said: "Movement activates all the brain cells kids are using to learn, it wakes up the brain." "Plus," he added, "it makes kids want to come to school more – it's fun to do these activities."iii
Given these findings, argues author and academic Donna Wilson, cutting back on physical education with the aim of improving academic performance, as many schools have done or may be considering, is likely to be counterproductive.iv
At Panyaden, we see the importance of exercise, so we support student learning with exercise in a variety of ways.
Start the Day with Movement – Our "Let's Move" programme in the morning after assembly includes sports, games, and Zumba.
Enhance Attention During and Between Lessons – Classroom learning stations ensure students move around the room every 15 minutes or so. Regular outdoor and hands-on learning activities keep kids active.
Start Up Games – We regularly start lessons with short active games which are known to enhance attention and memory.
Life Skills and My Project – Apart from PE classes, our Life Skills and My Project programmes involve building, making, walking, lifting and generally lots of moving around!
The advent of computer games and personal devices means getting children outside and exercising is more of a challenge for parents nowadays. But encouraging kids to take part in exercise after school and on the weekends is strongly encouraged. Bike riding, hiking, sports, yoga with parents… whatever it is, keep it fun if you want your kids interested in exercise. Allow some choice. Dad might love walking up Doi Suthep, but his kids may think differently!
And the golden rule, as usual, is to be a role model. Staying active yourself is the best way to motivate and inspire your kids. If your child sees exercise as a positive and important part of your lifestyle, they will most likely follow suit.
---
i The New York Times, March 21, 2017, Why Kids Shouldn't Sit Still in Class By Donna De La Cruz
ii Ibid
iii Ibid
iv Edutopia, March 12, 2014, Move Your Body, Grow Your Brain

Click on the images (below) for larger views or download the Thai PDF here: กิจกรรมเคลื่อนไหว ช่วยในการเรียนรู้