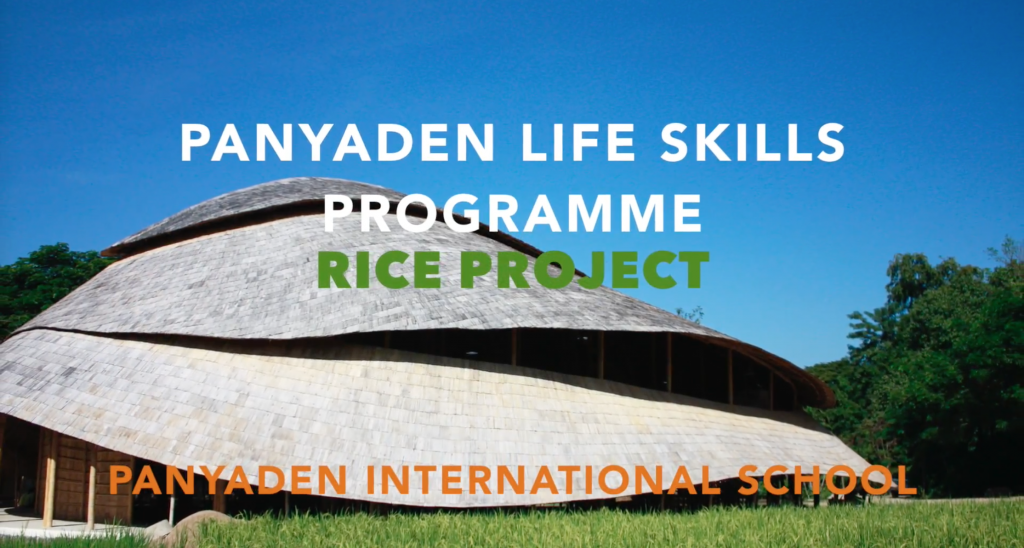 Skills for Life: Panyaden Rice Project
From Panyaden's own farm to the table. Our students learn first-hand the life of a traditional rice farmer from weeding and ploughing the paddy fields to preparing rice seedlings for planting to harvesting, then threshing the grains before milling. Finally, the rice is ready for cooking and returns to our plates at school. During the process, students not only pick up practical life skills, they also learn how a staple crop like rice is produced and its biological life cycle. They learn to appreciate the work of the farmer and to understand in a meaningful way where their food comes from. Practical like skills, academic knowledge and social awareness, all in one.
Panyaden's Life Skills programme engages our students in interactive learning such as sustainable living, useful traditional know-how and crafts as well as outdoor survival skills. It also gives students practical opportunities to acquire valuable life skills lessons and essential personal qualities that can be applied to many different areas of their lives: perseverance and courage, patience, resilience, independence, how to work as a team, the ability to bounce back after mistakes, how to solve problems, and valuing the work of others. Skills for life!